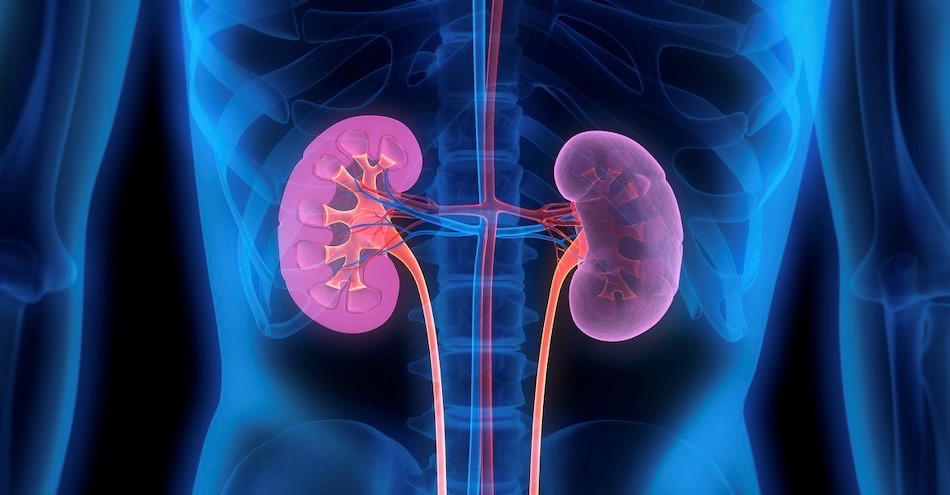 *Says high cost of dialysis & transplantation surgery ruins patients financially
*Calls for proactive policies to reduce impact on livelihood
By Sola Ogundipe
In Nigeria, an estimated 20- 25 million persons are living with some form of kidney disease and having some form of kidney damage ranging from mild to severe. Several millions of these persons eventually die prematurely of complications related to Chronic Kidney Diseases (CKD).
Chronic kidney disease is a gradual loss of kidney function over time, however, one of the greatest challenges is that it is not easy to detect. Most people do not show any symptoms until they have lost a great percentage of their kidney function.
Although treatment such as dialysis can slow the progression of the disease and prevent more serious conditions from developing. The good news, however, is that when detected early, many kidney disorders are treatable.
World Kidney Day on the second Thursday of March every year aims to raise awareness of chronic kidney disease and help improve kidney health worldwide.
To support this worthy cause, Saturday Vanguard spoke to Dr. Akinsiku Adedamola Oladipupo, an experienced nephrologist with interests in general nephrology, post-transplant care, and Therapeutic Apheresis.
Oladipupo who is currently the Medical Director at Doren Specialist Hospital and a Locum consultant for Lagos State Health Regulatory Body (HEFAMAA), is a Fellow of the National Postgraduate Medical College of Nigeria, Member of the International Society of Nephrologists (ISN), and Nigerian Association of Nephrology (NAN).
He had his postgraduate training at Lagos University Teaching Hospital (LUTH), with further training in Therapeutic Apheresis in the University of Virginia.
In this interview, Oladipupo highlights the essential details of managing kidney disease and promoting good kidney health among Nigerians. Excerpts:
What the kidney does in the body
The kidney helps to produce more than just urine. The kidney regulates blood pressure, helps to keep the bones healthy, and produces a hormone called erythropoietin that helps in blood production. It helps to activate vitamin D3, which further helps in calcium metabolism and homeostasis and thereby strengthening the bones.
The kidney regulates some tiny molecules in the body called electrolytes, it puts water where it should be in the body, and there are so many other things that the kidney does.
CKD is the worst chronic disorder imaginable
Individuals with end-stage renal disease or stage 5 chronic kidney disease, are the ones that you typically see soliciting for help, or are the ones that have embarked on the journey of hemodialysis or peritoneal dialysis, or other forms of dialysis, or even seeking to embark on the journey of kidney or renal transplantation.
Each of these modalities that I have mentioned is expensive and often, I would tell most of my patients that kidney disorder is the worst curse you could lay on your enemy.
Cost of treatment financially ruinous to patients
No matter how affluent an individual is, if they ever have end-stage renal disease or stage 5 chronic kidney disease and require dialysis or transplant, it's almost going to ruin the individual.
The average cost of having thrice weekly hemodialysis (dialysis) in Nigeria, in over a month, would require spending an average of N600,000. How many individuals can afford to pay that amount? How many individuals even earn one-tenth of that amount on a monthly basis? So you can imagine paying N600,000 or more to remain healthy every month, that's a huge amount of money.
Most patients that would require transplants, especially in this part of the world, would have started the journey of dialysis to remain healthy and alive prior to the point of transplantation.
Dialysis is not a cure
Let me just quickly emphasise that dialysis is not a cure for kidney disease. Dialysis basically helps to purify the blood, it is a process where we pass an individual's blood through a machine, with the machine, having the capacity to cleanse and remove the impurities from the blood.
During dialysis, we remove excess water and then return this same volume of blood back to the individual. So dialysis will only take care of excess fluid and impurities, but here are so many other things that dialysis cannot do. So you end up having to use some adjudicative therapy to help ensure that those other functions are also optimised.
Empirical transplantation
It is important to know that we also have what we call empirical transplantation where you think ahead and you decide that before the patient starts requiring hemodialysis and other forms of dialysis, you give the patient a kidney transplant.
But this is not so common in this part of the world majorly because most of our patients, reside in the communities and they only come to us when they are at that tail end of the spectrum, that is when they are already at stage 5 and dialysis requiring or transplant requiring.
Abroad, they are able to identify these patients earlier, slow down the rate of further deterioration, and even plan for the future.
I have had an opportunity to manage some patients this way. When you are able to plan ahead, create access to dialysis, and counsel them properly, they do better when you give them the opportunity to go through the course of the ailment.
Survival with kidney transplant getting better
The art of kidney transplantation has evolved over the years. In fact about two, or three years ago, in the United Kingdom, the recipient of a kidney transplantation of 50 years was celebrated. Most patients will not have their new kidneys last for that long, but at least we've seen someone that lasted for 50 years now.
The average graft survival year is typically about 18 years (plus or minus). If you add 18 years or even more to most individuals' years, you can see that it's definitely better off as compared to the hemodialysis survival of about eight to 10 years.
So you find out that transplantation is way superior to hemodialysis. Aside from giving you the freedom and the ability to return to work, you don't have to come to the clinic or dialysis centre to spend four hours every other day.
With renal or kidney transplantation, you are able to live your life like any other person. The art is evolving on a daily basis, we have had significant improvement as regards graft survival with kidney transplants and even the recipient now lasting longer than before.
Need for increased advocacy and awareness
Reducing the impact of kidney diseases is essential. The first thing that our policymakers need to do about reducing the impact of kidney diseases is to create more awareness. We know prevention is better than cure, and we know that it is expensive to manage kidney disorders. Kidney disease is a career wrecker and can impoverish anybody no matter how affluent you are.
Prevention is better than cure
Typically, we say that if we can prevent kidney disease, it is better than chasing management or a cure.
If we can identify the early stages of kidney disease, it is possible to either reverse the course of the illness, slow it down, or halt the course altogether.
I think the government should focus attention on advocacy, awareness, education, and all policies that work hand-in-hand with prevention modalities.
The more we are able to prevent kidney disorders from happening, the better it becomes.
Need for proactive policies to reduce the impact on the livelihood
Also, the government should be able to subsidise the pharmaceutical agents that are involved in treatment and ensure that companies start to producing dialysis consumables in Nigeria. This would drive down the cost.
Nigeria should also make policies that would make dialysis free. In the US and the UK, for instance, dialysis is free. It is being outsourced to companies that get their money directly from the government.
Here in Nigeria, the National Health Insurance Scheme (NHIS) covers four sessions of dialysis – which is for just about a week, yet there are patients that can be on dialysis for many years.
I had a patient that was on dialysis for about seven years before he eventually passed on out as a result of lack of funds.
Golden rules to keep your kidneys healthy
Monitor your blood pressure and keep regular control of your blood sugar level. By carefully controlling the level of minerals such as sodium and potassium in the bloodstream, the kidneys help to control your blood pressure and prevent it from getting too high. Kidneys also produce red blood cells and help keep your bones healthy.
Limit alcohol intake, keep your blood pressure at a target set by your doctor, decrease your consumption of salt, and quit smoking.
If you are diabetic, control your glucose level, see a nephrologist (kidney doctor), and be more physically active.
Maintain a healthy fluid intake – it is recommended to drink 1.5 to 2 liters of water per day. Don't take over-the-counter pills on a regular basis. Get your kidney function checked if you have one or more of the high-risk factors, such as diabetes or hypertension.