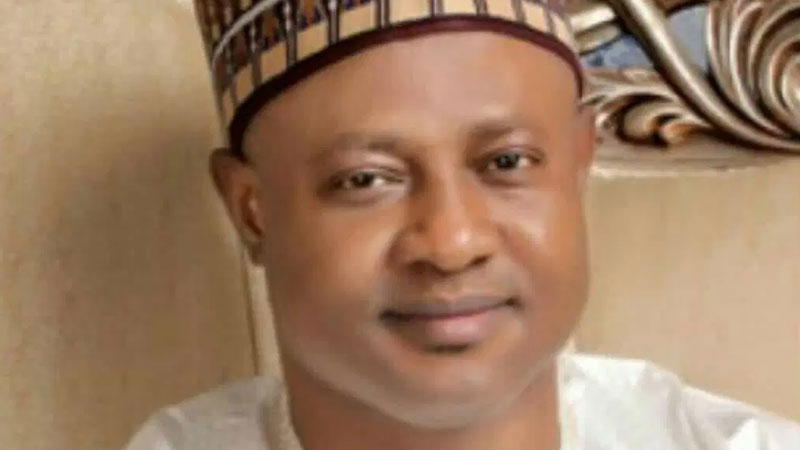 Senator Uba Sani
By Ibrahim Hassan-Wuyo 
Despite winning the gubernatorial election, the Governor-elect of Kaduna State, Senator Uba Sani has said that he would challenge votes "allocated " to the gubernatorial candidate of the Peoples Democratic Party's (PDP), Rt.Hon Isa Ashiru in court. 
Uba Sani spoke in an interview with the BBC Hausa Service monitored by our correspondent on Thursday.
He said " well, politics has always been so. When I contested election and lost, in 2011 when I contested for the Senatorial election, I lost the election. The majority of my supporters alleged that we were cheated. That we should go to court. I sat with them. and preached to them. I told them power comes from Allah and at the right time, He will give us power."
"And by the will of Allah, in.2019, He ( Allah) made me a Senator. I. contested twice….the one I emerged victorious, the one I lost; I ascribed all to Almighty Allah. This is because no matter how wise and smart you are,….."
"But this election was done openly.. in fact in my thoughts, I want to assure you that I'm doubting how the PDP even got that number of votes. Let me give an example. The votes they claimed to have gotten in Chikun Local Government, were votes allocated to them not earned. With over 89,000 votes, that was irrational. 
In my view, I was supposed to have surpassed the PDP by a wide margin. I should have surpassed  the PDP with 60,000 votes."
"I may even be the first to go to court. I want you to know that I'm even on my way to court to challenge some of the votes allocated to the PDP."
"You should know by my antecedents. I struggled for the entrenchment of democracy, those who contested with me were military apologists, and they worked with the military. We are those who fought for the return of democracy in Nigeria."
'I'm an experienced activist. For those who know me; I've been incarcerated in my quest to entrench democracy, justice and human rights in Nigeria."