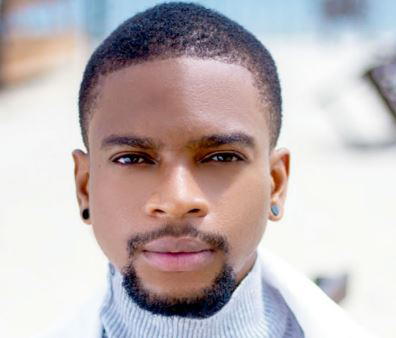 By Benjamin Njoku
The Johnsons, TV series star and Labour Party candidate for the Lagos State House of Assembly in the forthcoming election , Olumide Oworu has revealed why he ventured into politics , saying " I have always been very passionate about youth development and inclusion in government right from childhood."
Oworu said this in a telephone chat with NollyNow, during the week.

The vibrant actor is vying for Surulere Constituency 1 seat at the Lagos State House of Assembly, a position held for the last eight years by his senior colleague in the movie industry, Desmond Elliot.
Oworu, who is a member of Obidient movement said his passion for youth development inspired his decision to delve into politics, adding that he wants to be given a chance to make a meaningful change in society.

The actor particularly noted that as the commercial nerve centre of the country, Lagos State needs to be overhauled in terms of the style of governance of the state.

For him, there's need to bring more transparency and new breed of politicians into the system.
On how he plans to dislodge Desmond Elliot from returning to the State House of Assembly, the handsome actor said the choice lies with the electorates.

His words: " The style of governance of this country needs to be changed. The people need to know what is happening in government. We also need more youth participation in politics. I am part of that process where the voices of the youth can be heard. Very soon, there will be a change of guard and we need to be ready to usher in the new Nigeria of our dream.

"Today, the youth are more politically aware than ever and we are now striving to have our voices heard and take part in the government process of this great country.

"As someone with a passion for youth development, it is on this note that I offer myself in service to play my part in the actualization of an all-inclusive government, where the young Nigerian intellectuals have a chance to make a change by being a part of the move for the creation of a new Nigeria.

Recall that Desmond Elliot has been a member of the Lagos State House of Assembly since 2015. He defeated the candidate of People's Democratic Party,PDP, Bayo Smith to clinch the seat.