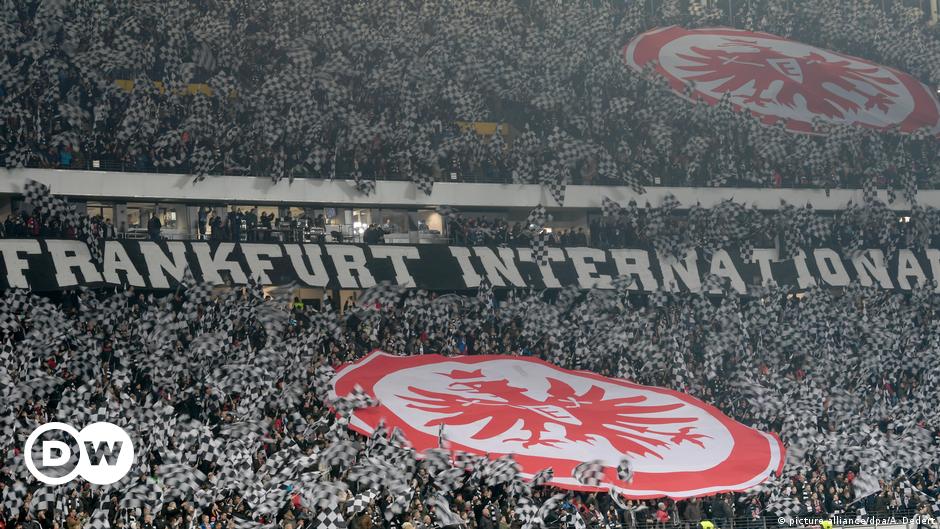 A ban on Eintracht Frankfurt fans attending Wednesday's Champions League tie at Napoli has been overturned, an Italian court ruled on Saturday.
The ban, imposed on Friday by the Italian interior ministry, had targeted all people residing in Germany and was put in place ahead of Wednesday's second leg of the clubs' last 16 clash.
The administrative court on Saturday ruled in favour of Frankfurt's application for an injunction against the ministry, saying that the ban was inadmissible.
The ministry imposed the ban after violence in the first leg in Frankfurt, which saw nine people taken into custody.
The ruling means that Napoli will be required to make 2,700 tickets available for away fans.
The prefecture of Naples is expected to appeal the ruling, with a decision to be made on Monday or Tuesday, German media reports.
The German club issued a statement on Saturday saying Frankfurt were "greatly satisfied" with the "milestone" ruling, while acknowledging the outcome was "unexpected for our Italian lawyers."
Frankfurt pledged to contact all original ticket holders but said "everything remains subject to the proviso of an appeal from the prefecture of Napoli and whether a modified decree is issued."
Napoli, who sit 15 points clear atop the Serie A ladder, won the first tie in Frankfurt 2-0.