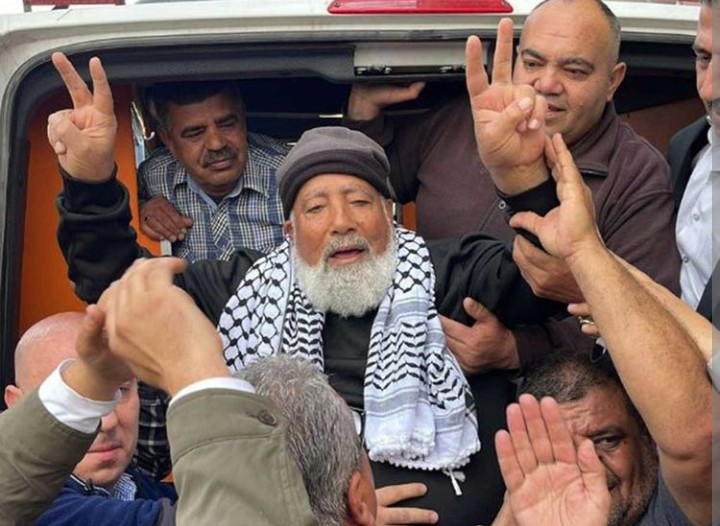 By Biodun Busari
Israel has released the oldest Palestinian prisoner, Fuad Shubaki on Monday after spending a 17-year in jail for arms smuggling.
According to Gulf News, an advocacy group and Shubaki's son, Hazem revealed that the 83-year-old was freed from an Israeli prison, Ashkelon.
Shubaki was "on his way to Ramallah" in the occupied West Bank, a spokesperson for the Palestinian Prisoner's Club said.
He was a senior member of Palestinian president Mahmud Abbas' movement Fatah, and nabbed by Palestinian security forces in 2002 at the height of second revolt known as intifada.
Shubaki was accused of attempting to smuggle weapons from Iran to the coastal territory of the Gaza aboard the Karine A ship, which was seized by Israel in the Red Sea.
The Israeli military held the ship was carrying 50 tonnes of weapons, including short-range Katyusha rockets, anti-tank missiles and explosives from Iran and the Lebanese-based Hezbollah.
He was incarcerated by the Palestinian authorities in 2002, and detained in the West Bank town of Jericho under the United States and British supervision.
In 2006, the prison was invaded by Israeli forces and Shubaki was taken to Israel where he was tried in a military court.
He was sentenced to 20 years in jail, which was later reduced to 17 years.