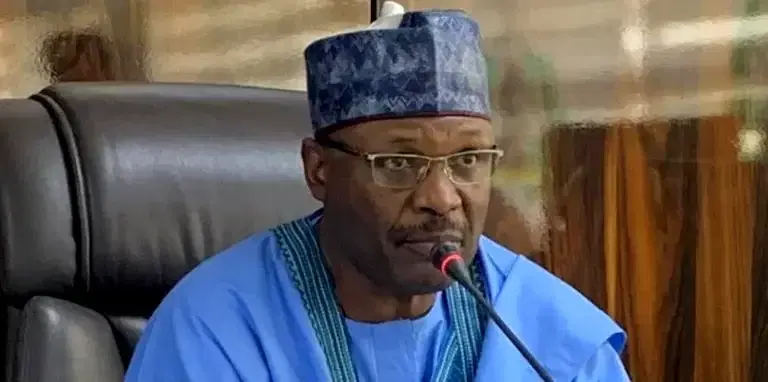 By Omeiza Ajayi, Abuja
Rotimi Oyekanmi, Chief Press Secretary CPS to the Chairman, Independent National Electoral Commission INEC, Prof. Mahmood Yakubu has disclaimed social media reports that the house of his principal in Bauchi was attacked by a mob protesting the outcome of the 2023 general election.
Reacting to a video which has now gone viral, Oyekanmi said; "The property being purportedly attacked by some youths in a video clip circulating on the social media does not belong to the INEC Chairman, Prof. Mahmood Yakubu.
"The INEC Chairman does not own the property in question in either Bauchi or anywhere else around the world.
"This narrative is indeed the latest in the series of desperate smear campaign efforts by mischief makers. The public should disregard it".