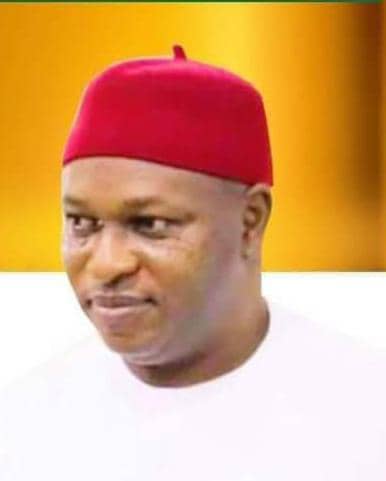 By Chinedu Adonu
The governorship candidate of Labour Party, LP, in Enugu State, Barr. Chijioke Edeoga has assured the people of Enugu State that he would do everything legally within his power to reclaim his mandate.
Barr. Edeoga spoke Tuesday at Obollo-Afor while celebrating the victory of Obinna Ijele, the member-elect for
Udenu State constituency in Enugu State House of Assembly.
He said there would be no negotiation with anybody, since the Peoples Democratic Party, PDP, have chosen to steal the mandate given to him by the people of Enugu State, adding that "no retreat, no surrender".
The Independent National Electoral Commission, INEC, Enugu State has on Tuesday released the results of some State Assembly elections which were earlier withheld for some unspecified reasons.
"This is the 9th day they seized your victory after the election, but today they have announced you the winner. God's power is more than human power. Anybody holding what does not belong to him, must release it when his hands started paining him.
"This is my first outing since the election, since they temporarily stole our mandate. Since then, I have been in my house but I am here to celebrate with elected House of Assembly members in Udenu Local Government Area. 
"We have to be in mood of prayer always, asking God for favour and mercy because there is never a time the power of man will overpower God's power. They are trying to thwart the truth, they are running to Abuja and other places to forestall our victory but the people of Enugu State had casted vote and the vote was for Labour Party, LP, and Chijioke Edeoga.
"Enugu State residents casted their votes for Labour Party and Chijioke Edeoga and wherever Enugu State residents stand, there will I stand. I will do everything to make sure we do whatever our dear Enugu State want. So, no retreat, no surrender. No negotiation. Forward ever, backward never until victory is assured," Edeoga assured.