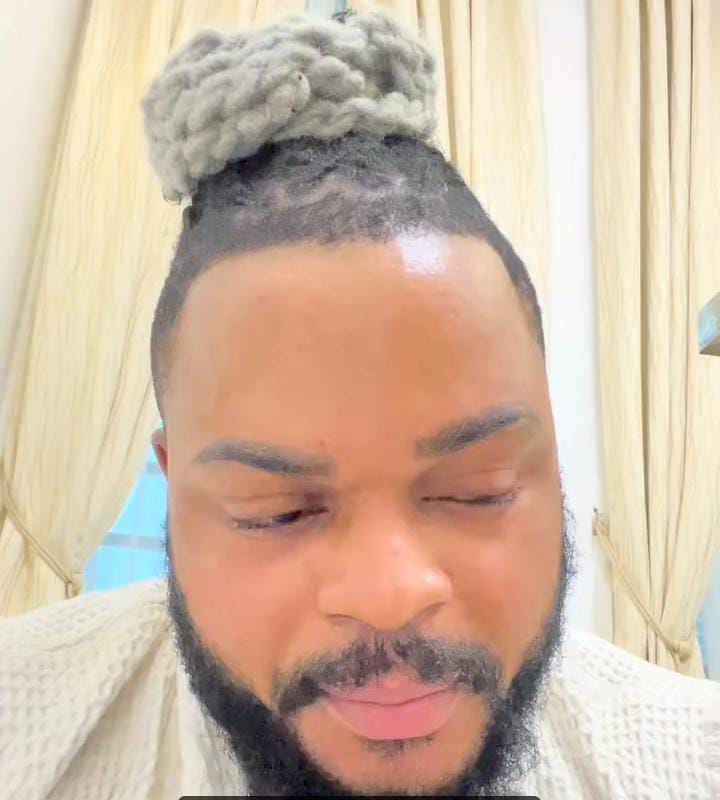 BBNaija reality TV star, Whitemoney has apologised to his colleague, Doyin and actress Victoria Inyama over his recent comments about women.
The squabble began when Whitemoney claimed no woman is out of a man's league as long as he has money.
Doyin differed with his opinion while Victoria Inyama, in her reaction, took it a notch higher to slight his mother.
In the latest spat, the 'Shine Ya Eye' winner further took aims at Doyin on Nedu's 'The Honest Bunch' podcast where he made controversial "Hook-up" statements that didn't sit well with Doyin and some online users.   
Feeling remorseful over his comment, Whitemoney, took to his page on Tuesday, to apologise to Doyin, Victoria Inyama and every other woman who his statements offended.
The BBNaija star said his intention was not to demean any woman, but to spur the guys.
He revealed that he had already apologised to Victoria Inyama and she, in return, apologised for insulting his mother.
On his comments about Doyin on Nedu's podcast, WhiteMoney claimed that Doyin only watched the snippets that went viral online and not the full video that was over-an-hour long.
The singer, however, said that even if she did and was offended by his comments, he is sorry.
He said, "I will never slander women, I will never talk bad against women, I was raised by women, I love women, my team is filled with women, and I don't have anything against women.
"Women have been a major part of my career and I appreciate every single woman in my life that I've come across and yet to come across. So I'm sorry to all the woman who feel insulted, I didn't mean to insult anybody intentionally, I'm not above mistakes, I'm not perfect, thank you very much, let love lead."