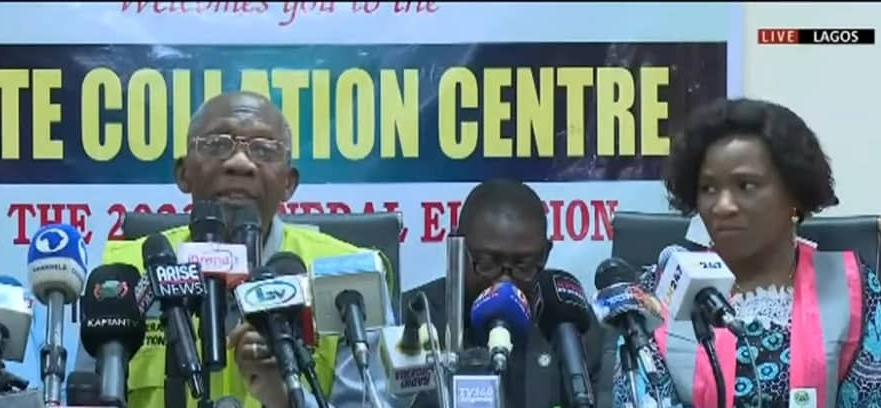 By Olayinka Ajayi
The Independent National Election Commission, INEC Lagos Resident Electoral Commissioner, REC, Mr. Olusegun Agbaje has warned waring politicians to desist from sending him death threats as he is not afraid of death.
Speaking during the collation of the just concluded governorship elections in Lagos, he insisted that elections are won at the polling units and not at the collation Centre.
He said, "Election should not be a do or die affairs. It is the work of INEC to midwife good elections. Snatching of ballot boxes is not good at all.
"Also it is not visible for any REC including myself in Nigeria to manipulate any election at this time.
"For those sending death threats, I am not afraid of death. I am a devoted Christian and Anglican.I served in the DSS for 30years, and my life was not threatened, so my working with INEC for a few number of years should not make me fear death. I pray every day, so I don't fear death".
On here part, Lagos Returning Officer, Prof. Adenike Oladiji reiterated that result at the collation centre are results collated in each Local Government Areas, LGAs saying " This place is a collation centre, we are not able to influence any results that were collated in each Local Government Areas."