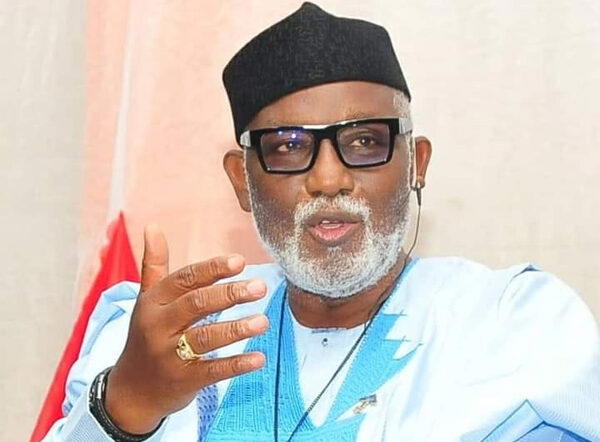 Southern APC governors' leader, Rotimi Akeredolu
….As Ondo gov wants deputy speaker for S-West
By Dapo Akinrefon
As the jostle for leadership positions in the 10th session of the National Assembly hots up, Governor Rotimi Akeredolu of Ondo State, and his Kogi State counterpart, Yahaya Bello, yesterday, backed the quest of the North Central zone to produce the speaker of the House of Representatives. 
Governors Akeredolu and Bello spoke, separately, when they received the current Deputy Speaker of the Lower Chamber, Ahmed Idris Wase, who paid them courtesy calls.
While Wase visited the Kogi governor in his Abuja residence, over the weekend, the number two man of the Green Chamber was received in audience by Governor Akeredolu, at the Governor's Lodge, Akure, yesterday, Vanguard gathered.
In his remarks, Governor Bello said: "It's a thing and indeed an issue of a great moral burden if I, as governor of Kogi State, fail to throw my weight behind the North Central to produce the next speaker."
But while receiving Wase, Governor Akeredolu said Wase remained a consistent force within the party, saying, "I'm surprised at times when some persons ask if I knew you, Wase. Little do they know that you are not just well known to me, but that I know you possess qualities of a consistent and loyal party man."