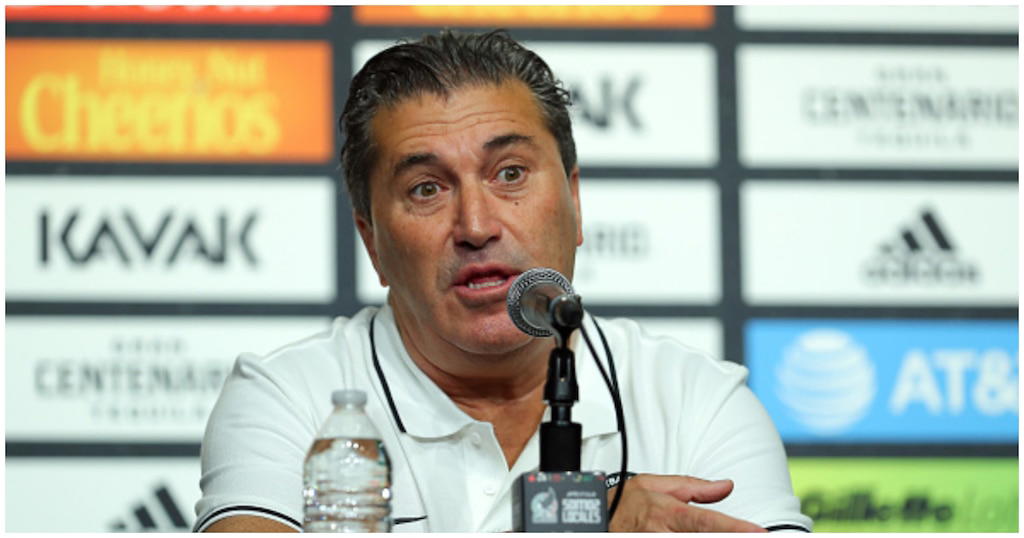 Ahead of the 2023 AFCON Qualifier reverse fixture against the Djurtus of Guinea-Bissau, Super Eagles head coach, Jose Peseiro says his team must play the same way they did in the first leg, but convert their chances.
The Super Eagles will be aiming for their pounds of flesh when they take on Guinea-Bissau on Monday after suffering a shocking defeat to the Wild Dogs in the first leg at the Moshood Abiola Stadium, Abuja.
Peseiro's side dominated possession in the game but could not convert their chances to have prevented the embarassing loss.
The Portuguese insisted that his team must be clinical this time around if they intend to come out with a win.
"I gave my opinion after the first match. I watched the video again yesterday and our team missed a lot of chances. The strikers missed a lot of chances," Peseiro said during his interaction with the media.
The performance was not bad but we need to score goals. That's the most important thing. It is not normal when a team like us missed too many chances like we did on Friday.
*We moved the ball well, played offensively too and shoot the ball well. I think it is better yuu create opportunities than not.
"I want my team to do the same but avoid mistakes. We made too many mistakes in the first game. We must avoid doing same in the second game.
"It's important for us to be clinical in front of goal, to finish well when we have the chances."
Peseiro also stressed the need for his team to respect their opponent.
"We need to respect all the teams. We have to beat Guinea-Bissau, Our responsibility is to defend our country, our flag, We have to beat Guinea-Bissau,"he added.
"We are one of the best teams in Africa. Guinea-Bissau are at the moment in first position but we want to beat them and regain our position
"If we are able to convert our chances, it will be a different match. "
The former Venezuela and Saudi Arabia gaffer, once again, defended his players despite the defeat in the first game.
"Our team produce in attack. For us to beat Sao Tome and Principe 10-0 is a prove of that," Peseiro stated.
"We beat Sierra Leone. We could have defeated Guinea-Bissau but for luck that was against us. The pitch was fine, we shoot so many times but the ball refused to go in.
"I'm not defending my players. They did well even though they need to show more concentration and finish well too."