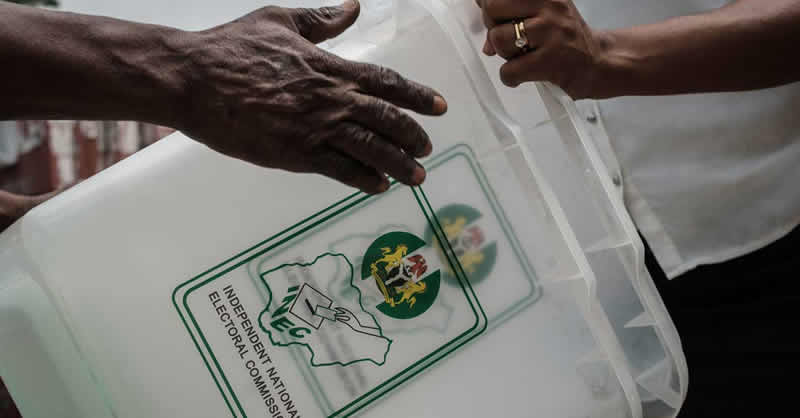 By Luminous Jannamike, Abuja
The Nigerian Women Trust Fund, NWTF, on Tuesday, called on the authorities to go after those who perpetrated various electoral offences during the just-concluded governorship and State Houses of Assembly elections across the country.
The Chief Executive Officer of NWTF, Mufuliat Fijabi, made the call in a post-election statement issued by the organisation's Gender and Election Watch (GEW) sent to Vanguard in Abuja.
Fijabi explained that the step became necessary because electoral malpractices such as incitement of violence, disruption of polls and burning of poll materials were inconsistent with democratic values and must be stopped.
She lauded the Independent National Electoral Commission for the 'significant improvement' with regards to logistics and opening of polls.
The organisation also commended all female candidates in the 2023 General election for their resilience and participation, but expressed concerns over the delayed announcement of the results of the Adamawa gubernatorial elections which is keenly contested by a woman.
Meanwhile, the organisation recommended amongst other things: "That the incitement of violence, disruption of polls and burning of poll materials is unacceptable. GEW calls for more accountability, arrest, and prosecution of electoral offenders.
"That INEC should hold its partners in the planning and conduct of elections accountable for failure to deliver on their agreement.
"That the trend of incumbent governors banning NGO observers is a bad practice that should not be encouraged especially when INEC has issued accreditation to NGOs to observe elections and a definitive legal statement by INEC must be issued to stop future reoccurrence.
"That with voter apathy, democracy is gradually becoming a product of only a few who turn out on election day to elect their representatives. All electoral stakeholders should pay attention to this and work together to reduce drastically voter apathy in future elections.
"GEW calls on all stakeholders to uphold the rights of females' candidates in the 2023 General elections and condemns all efforts and attempts to truncate the emergence of female candidates in the 2023 general elections. Nigeria cannot achieve inclusive democracy without female participation.
"That the intimidation of any observer in an election is not consistent with democratic values and should henceforth stop.
"That security agencies need to do more to maintain peace and protect the lives of all in an election process. Hitch free, peaceful, and successful election is a product of improved security operations management."