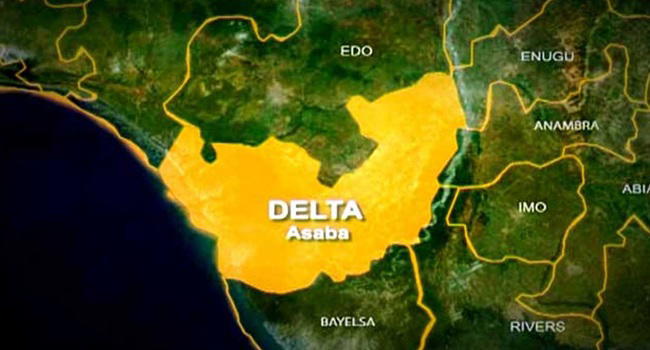 By Jimitota Onoyume
Warri: Delta state governorship debate 2023 conducted by Arise television held in Warri on Wednesday with four governorship candidates participating.

They are Great Ogboru of the All Progressives Grand Alliance, APGA, Deacon Ken Pela of the Labour Party, LP, Chief Sunny Ofehe of the Young Progressives Party, YPP, and Chief Kenneth Gbagi of the Social Democratic party, SDP. They spoke on education, security, state police, health, and so on. It is hoped that candidates of the All Progressives Congress, APC, Senator Ovie Omo-Agege and his counterpart of the Peoples Democratic party, PDP, Rt Hon Sheriff Oborevwori may be part of the programme on Thursday..
Governorship candidates of the Labour party, LP, Deacon Ken Pela said if elected he will work with the existing federal police arrangement if state police is not feasible.

" I believe in state police but if its not possible we will achieve security by cutting down wastage, expound the economy with our eight point programme. ", Pela said

On his part the governorship candidate of the Social Democratic Party, SDP, Chief Kenneth Gbagi said he was not disposed to then idea of state police structure at the moment , stressing that he had strategies to guarantee a well secured Delta state under the present federal police structure.

He said the nation was not ripe enough for state police , fearing that it will be abused by the privileged class.

" I believe Nigeria as we stand today must think twice . I believe that Nigeria police given the right tool it will help. We will solve the problem of unemployment, it will address problem of insecurity. "

Candidate of the Young Progressives Party, YPP , Mr Sunny Ofehe opted for a state police arrangement while his counterpart of the All Progressive Grand Alliance , APGA, Chief Great Ogboru kicked against it, preferring to work with the current police structure if elected.

.
Ofehe who said he was one hundred percent in support of state police noted that he will set aside five percent on returns from external investment by his government to fund it.
For Ogboru , its a big no for state police . " I do not believe in state police as propagated. Some governors may abuse it. 80 percent of indigenes of a state should be made to serve in their states of origin. They know the people and the communities. It is risky to have state police cause the characters are not there yet. If we must have state police it must be a long term plan".
Health
On health care he said his Jubilee agenda when he becomes governor is to subsidize medical cost at both public and private hospitals, stressing that the elderly and children will enjoy free health medicare.
Pela of the Labour party, said quality health care is a right, adding that he will have a participatory health insurance scheme in place to subsidize health cost.
For Gbagi, every child from one to six years and senior citizens from 70 years above will enjoy free medicare .
Ofehe of the YPP said children from five years down will get free medical attention , adding that ten thousand monthly will be provided monthly for under privileged citizens under a social benefit programme.
Education
On education, Ogboru of APGA, said when elected his government will invest gradually in education, providing bursary for students while Pela of LP, assured also that he will provide quality education . Gbagi on his part, said he will declare emergency in the education sector. Ofehe said he will strengthen public schools to compete favourably in provision of quality education.
When asked if he was in the race as a spoiler Ogboru dismissed it as cheap talk, saying he was in the race to win the election.
"It is only a fool that will say I am contesting to punish somebody. The cost of contesting elections is huge. We are contesting because we want to liberate Delta state. ".
Pela said it's not true that he was indicted by any court over alleged fraud, adding that he was also not new in the politics of the state.
Gbagi when asked to comment on his alleged violation of the rights of some of his female staff some years ago, he said four courts had cleared him of any wrong doing, adding that the allegations were plotted by the state.
Ofehe, also responding to a question on residence , said though he resides outside the country but he had been actively involved on issues in the Niger delta region , providing solutions to challenges plaguing the area in the hay days of militancy.