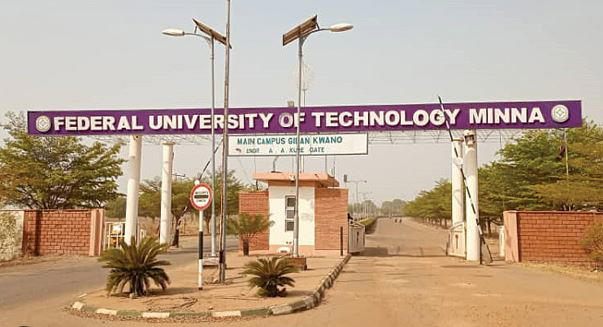 By Wole Mosadomi
Top Nigeria comedians and entertainers stormed the Federal University of Technology, Minna, Niger state days back to boost the entertainment industry in the state.
The occasion was the official donation of a recording studio for the campus radio of the university by Founders of BuyPower Nigeria Limited, Benjamin Ojima Ufaruna and Leonard Oladipo Ashehinde.
Among the stand up comedians, film makers and singers who graced the occasion were popular comedian, Seyi Law, recording producer,Gospel Obi, Ace Nollywood producer Dr.Tola Taiye Balogun, Showbiz Mogul Patric Ottor and famous Radio OAP, Mr. Bigmo. Others are Molly Actors including Mickey Odey, Sammy Ihenacho, Apel Emmauel, Amy Benny among others.
Speaking at the presentation ceremony, the donors said the gesture was to fulfill their passion of giving back to the society, especially their Alma Mater which had helped to shape their lives to where it is today.
The Chief Operating Officer (COO) and co-Founder of BuyPower.ng, Leonard Oladipo, said the recording studio was donated to limit the number of students who drop out to pursue their dreams in music. While making the donation alongside top Nigeria Comedian, Seyi Law and Producer and Founder of Alternate Sounds, Gospel Obi, Oladipo said that the donation was to fulfill their passion of giving back to their Alma mater that shaped them into what they are now.
According to him, "the recording studio would be a valuable addition to the university. It is being set up with the aim to help the students achieve their dream in music.
"We discovered that several students were interested in music, acting or comedy but ended up dropping out from the University due to lack of equipment in the institutions to help them in actualizing their ambitions. We want the students to stay back in school, earn their degree and harness their talent. It will encourage other students to train and check out their talent".