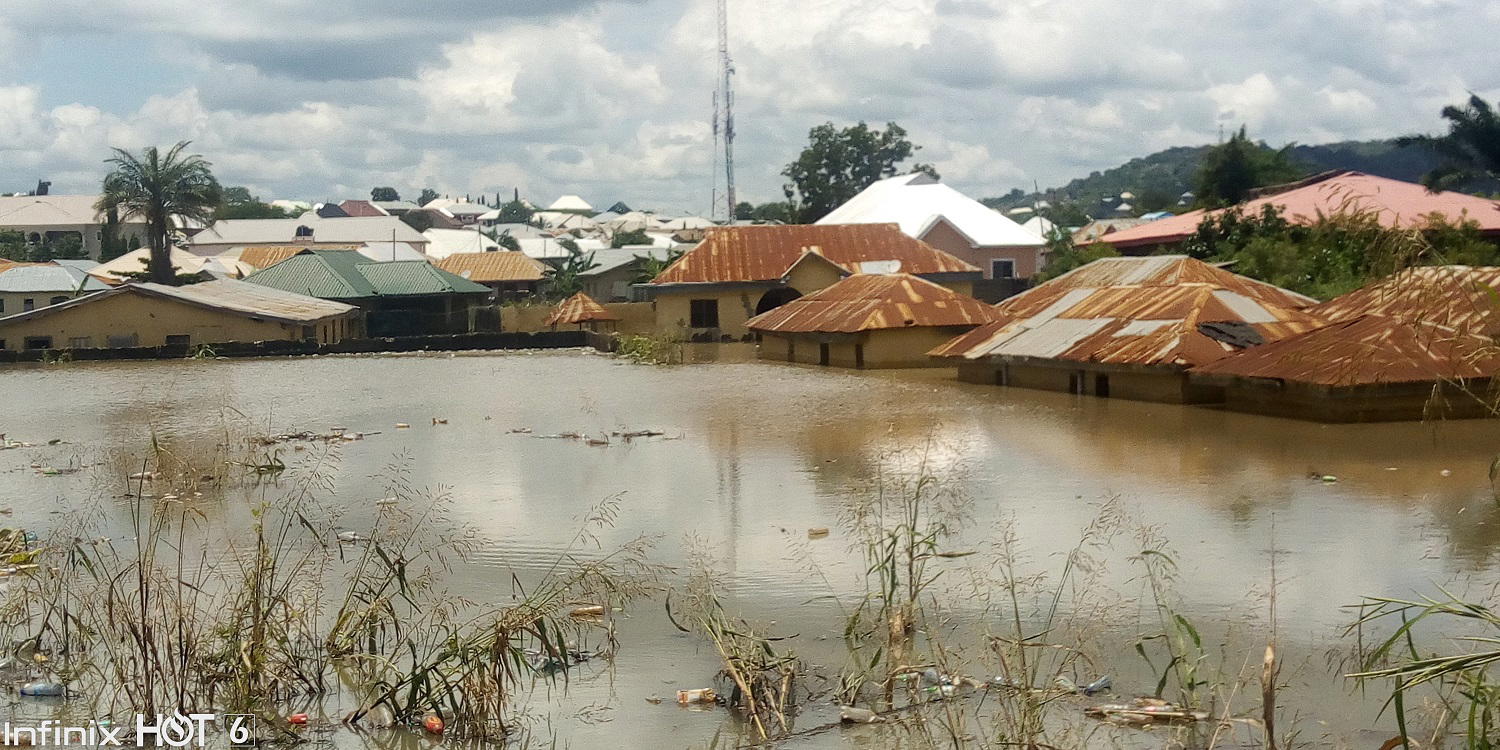 By Ewepu Gabriel & Favour Ulebor
…discloses construction of shelters in Jigawa State
…as 200 women to be supported with livelihood intervention
AS the rains set in across the country, ActionAid Nigeria, AAN, Thursday, tasked Federal and States on rolling out contingency plans to reduce impact of the 2023 flood.
The call was made during a press conference tagged the 'Looming Flood in Nigeria' organised by AAN in Abuja, where the Country Director, Ene Obi, said the 2023 flood is already knocking, and only early moves would contain its impact.
Obi who was represented by the Director of Programmes, Suwaiba Muhammed, recalled the deadly 2012 flood that submerged and devastated farmlands, forced 1.3 million people from their homes and claimed 431 lives, but the 2022 flood surpassed it in terms of losses.
She said: "News reports characterised the 2012 flooding as the worst in more than 40 years, but the 2022 levels of destruction and human displacement surpassed it.
"At the height of the flood in 2022, ActionAid Nigeria provided emergency response to some households severely affected in Bayelsa, Jigawa, Kogi, Anambra and Delta states. Within the last few months, we have also been providing post-emergency response to some households in Bayelsa and Jigawa with the hopes of helping them gradually rebuild their lives.
"ActionAid Nigeria therefore calls on all relevant state actors to immediately develop and communicate their contingency plans especially for states like Akwa-Ibom, Bayelsa, Cross-Rivers, Delta, Kogi, Edo, Lagos, Ogun, Ondo and Rivers where people live on water.
"Non-Coastal States that are susceptible to floods like Jigawa, Adamawa, Kano, Zamfara, Ebonyi, Yobe, amongst others must also priorities theirs. This plan should not categorically include shutting down schools and health centres in states to serve as IDP camps as it was done in 2022.
"ActionAid Nigeria appeals to the federal and state government, emergency Management agencies and all concerned stakeholders to ensure that their contingency plan and intervention on flood this year commensurate with the level of impact."
Also speaking was the Director Organisational Effectiveness, AAN, Funmi Olukeye, disclosed that the AAN is looking forward to building shelters, and training people to understand and know what action to take during Flooding.
"We are constructing shelters even in Jigawa State, we are constructing 20 shelters, where people can be move as the flood begins, we are providing livelihood for up to 200 women, even as we speak and we are training people so that they can react, know what action they can take when the flooding begins and not wait, before they start looking for help.
"We also sort for advocacy with agencies that can support us and also look for partners who will also help the flooding community as well", she said.
Meanwhile, Social Mobilization Manager, AAN, Adewale Adedutan, expressed displeasure over the flooding issue in Nigeria, stating that girls and women are majorly affected during flood.
Adedutan also mentioned that it pushes most people in the country into abject poverty which the organization frowns at, and called for aid.
"All we are trying to do is to conscietize Nigerians as regards the early warnings signs and we are glad too that different agencies within the country have been calling people's attention to the fact that this thing is inevitable.
"Since we have this early warnings then we have to roll up our sleeves, and ensure that all hands are on deck to put this at bay in such a way that there will be minimal impact on human lives and livelihoods", he added.