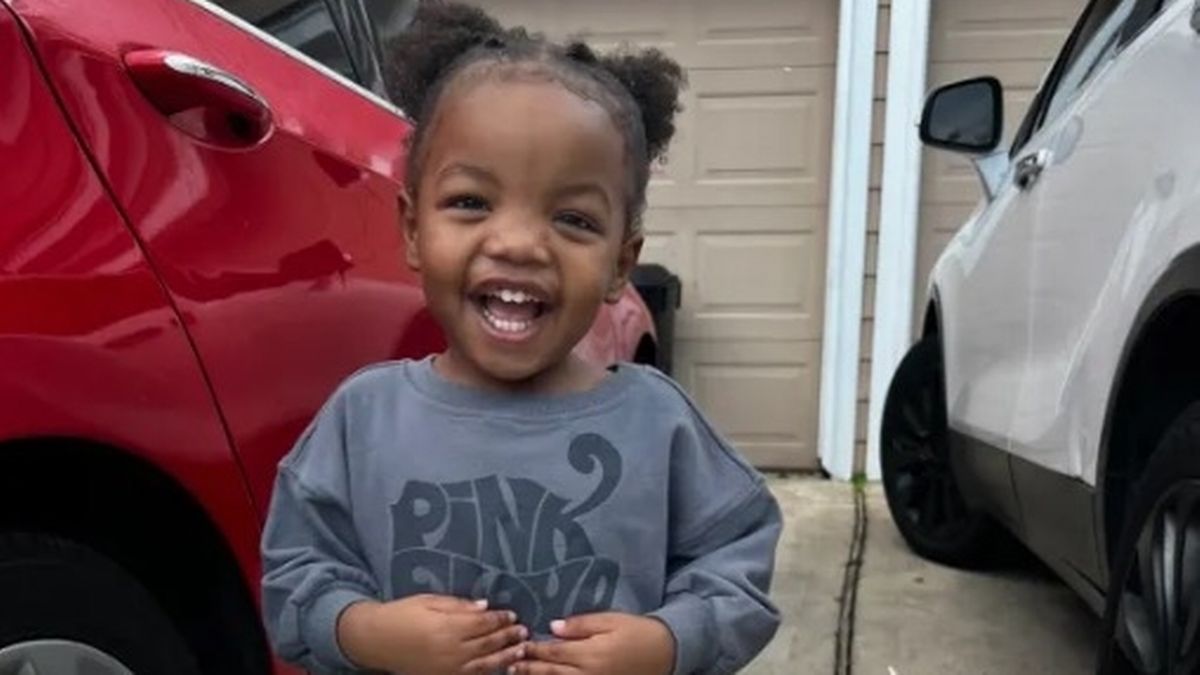 A Texas father, Deontray Flanagan has been accused of killing his two-year-old daughter while facetiming her mum, Kairsten Watson,
Flanagan, from Texas is accused of streaming the horrific incident after their daughter, Zevaya Marie Flanagan, was allegedly hit and choked.
Flanagan allegedly went into a Harris County Walmart store around 10 a.m. Monday after picking up Zevaya Marie Flanagan from daycare, Fox Houston reported. Authorities said The girl's mother worked at the retail store.
The two adults argued and Flanagan assaulted her and took her phone and left with the girl, authorities said. Afterward, he allegedly threatened to harm the child if her mother didn't do as she was told.
"He just wanted my phone. He's screaming at me telling me what is the passcode, tell me the passcode, or she's going to get hurt; and I'm telling him the passcode over and over, but I guess it just wasn't enough," Kairsten Watson, the child's mother, told the news outlet.
After getting the code, Flanagan took the girl and led authorities on a 30-chase, all while hitting cars and driving the wrong way at times, the news report said. He was eventually arrested when the vehicle came to a stop.
The girl was injured and required CPR.
"Her face was just covered in blood. He hit her with something really hard, and then he called me on Facetime, and he showed me. He choked her on Facetime. I said, 'Tray stop, that is your daughter, stop, she loves you.' His exact words were you only love that man, you did this to her," Watson said.
The child was flown to a hospital where she died. Watson said she contacted authorities three times about Flanagan but was told there was nothing they could do.
"The first day I called, he took my child. I was giving her a bath, and he took her out of the tub, she wasn't dressed, and he just took her out the house and drove away in a car, and didn't bring her back until 11 a.m. the next day," she said.
Flanagan faces a murder charge and is being held in jail on $2 million bail.