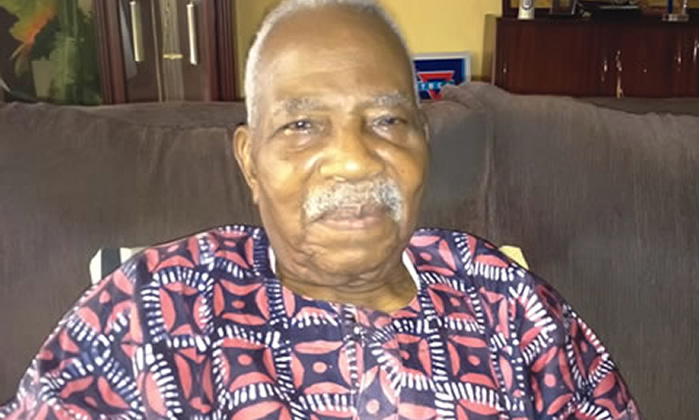 By Dayo Johnson
LEADER of the pan-Yoruba socio-political organisation, Afenifere, Pa Reuben Fasoranti, has asked the President-elect, Asiwaju Bola Tinubu, to prioritise security, economy, employment and other urgent matters that will restore peace and tranquillity across the country, when he assumes office on May 29, 2023.
Fasoranti, in a statement by his Administrative Secretary, Oladiran Adesua, advised Tinubu "to focus on two key areas immediately upon his assumption of office as president."
The statement reads: "The security situation in the country has worsened over the last few years with Nigerians unable to travel freely on our roads and even railways, they equally feel unsafe in their homes and farms; Nigeria has never known this level of insecurity before.
"Equally important is the issue of our economy which I believe requires urgent attention. We must immediately stem the worsening rate of unemployment in the land to curb the rising youth restiveness in different parts of the country.
"I want to observe with great concern the unwholesome utterances of certain individuals who believe that their candidate(s) ought to have been declared winner(s) of the presidential election."
"Some of these individuals have even gone to the extent of threatening the continued corporate existence of our dear nation if their preferred candidate is not declared winner of the election.
"I want to place it on record that Afenifere is not on the side of these persons, and we unequivocally condemn this conduct.
"I want to repeat our oft-stated position that Afenifere is committed to the unity of Nigeria as a truly federal political entity.
While endorsing Governor Babajide Sanwo Olu for a second term, the Afenifere leader said: "I, therefore, wish to join my voice to those of other patriotic Lagosians that there is a need for continuity in the state by lending my support to the second term bid of Mr Babajide Sanwo-Olu as governor of Lagos State."