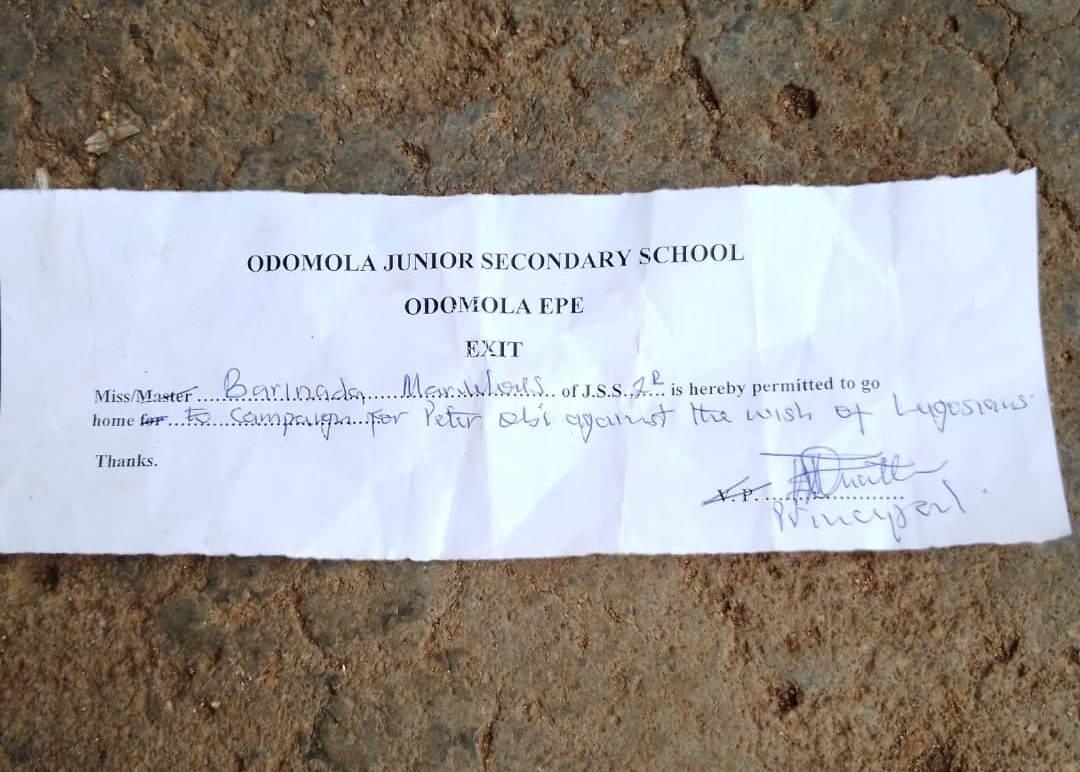 EVEN back in colonial times and down the ages, school children and students were never quite insulated from the political and campaign atmospheres because they are part of the society. Children always knew and sang the praises of political leaders who dominated their environments.
It is the expression of their constitutional rights of association. Children under 18 are not eligible to vote. It is the job of the teachers and school authorities to guide school pupils on the limit to which the school environment will permit partisan politics to avoid its negative fallouts. The last election in Lagos almost degenerated into a tribal war. While school children were seen singing the praises of particular candidates on assembly grounds with the full approval of their teachers, other children perceived on ethnic basis to belong to opposition parties were often maltreated.
The case of Miss Marvelous Barinaadaa, a 10-year-old JSS II pupil of Odomola Junior Secondary School, Odomola, Epe in Lagos State, was impunity taken too far. She was alleged to have wrapped her books with the campaign poster of an opposition party's presidential candidate. The principal of the school (name not disclosed) sent her home to go and continue campaigning for the candidate "against the will of Lagosians".
Miss Barinaadaa's mother raised the alarm and threatened to sue for the violation of the constitutional and citizenship rights of her daughter. The ensuing outrage made the Lagos State Ministry of Education to condemn the principal's action, dissociating itself from it. A statement from the Ministry's spokesman, Ganiu Lawal, said the principal had been queried, and assured that the state runs an educational system devoid of politics.
The State's Governor, Babajide Sanwo-Olu, also said on ARISE TV: "I totally condemn it…no leader worth his salt will indeed allow a state to be run by people we cannot even identify, so it is condemnable".
Though we commend the government and its organs for responding to this outrage proactively, we urge them to keep the public informed on the actions taken to reassure all that justice was done for others to learn from this grievous incident.
We also expect the President-elect, Bola Tinubu, in whose name this impunity was committed, to speak on the matter. People want to hear his take on this.
We condemn the ethnic baiting, profiling and intimidation witnessed in Lagos and a few other places during the campaigns. These were capable of sparking off inter-ethnic crises. Those behind them must be publicly brought to book.