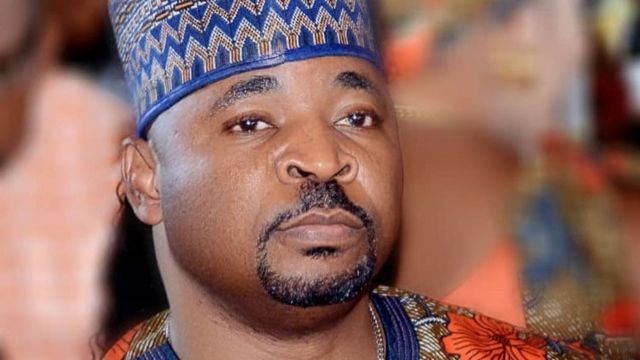 •Police should question him —LP
•He should be jailed —Jandor
By Dapo Akinrefon
LAGOS—Deputy Governor of Lagos State, Dr. Obafemi Hamzat, yesterday, addressed the allegations of ethnic profiling and voter intimidation against Musiliu Akinsanya, better known as MC Oluomo, saying he must face the law if there is evidence pointing to his culpability.
In the lead-up to the March 18 governorship elections, MC Oluomo appeared in a viral video cautioning Igbo voters, who would not cast their ballots for the ruling All Progressives Congress, APC, to stay at home.
After criticism, MC Oluomo, who is also the Chairman of the Lagos State Parks Management Committee, attempted to clear things up, saying he spoke in a playful tone and was addressing a lady called 'Iya Chukwudi', not the Igbo in Lagos.
But Hamzat, who spoke during Channels Television's Sunrise Daily, said: "I'm not calling for the arrest of anybody. I'm not a police officer; I'm not a prosecutor. People will look at the evidence."
Asked if he saw reason in the calls for the arrest of the APC supporter, he said: "In the case of MC Oluomo, he has come out to say that he was referring to one woman that is Mama Chinedu, or something like that. There's a video that shows that, and that woman said: 'He was talking to me and we've been friends, or he's been my customer for years'.
"(She said) that he was talking to her. So, I don't know the facts, but people should examine the facts and, if in truth he has broken the law, of course, he must pay for it. It's as simple as ABC."
While he described ethnic profiling and voter intimidation during the elections as "very unfortunate", the deputy governor said: "That's absolute nonsense. If it happened and there are videos, people should be arrested and prosecuted. That's the bottom line."
On audio clips of APC executive council members in the state allegedly threatening voters who planned not to vote for the party, Hamzat admitted that some supporters were overzealous.
His words: "Some people take things overboard, which is terrible. I have friends in Alaba Market. I was at Alaba Market and it was fun. There were Igbo APC members.
"So, for anybody to go and say, 'Because you're Igbo, you won't vote,' it's just ridiculous. So, anybody that does that should be prosecuted. Bottomline. If it's a crime, then people should pay for it.
"To assume that because someone is from one ethnic group, he's going to vote one way is stupid."
MC Oluomo should be questioned —LP
When contacted, Labour Party, LP, in Lagos State urged the Police authorities not to allow MC Oluomo's comments to be swept under the rug.
The Legal Adviser for the Labour Party, LP, in Lagos State, Mr Abaas Ibrahim, in a chat with Vanguard, insisted that MC Oluomo should be investigated and brought in for questioning.
Ibrahim said: "The Deputy Governor of Lagos State must have come to speak for his principal on the intimidation and comments attributed to MC Oluomo. I know I saw the spokesperson of the Police when he was asked about this issue and one thing he said categorically is that it was a joke and I was surprised to hear him attribute that to a joke. However, I am not also oblivious to the fact that I saw a video where a woman purportedly came up to say what they were saying was a joke and he (MC Oluomo) was referring to her.
"What has happened is making a mockery of the security structure that was laid down for the conduct of the elections. What he (Oluomo) said in that video was clear.
The police ought to know that making such threats and subsequent disclaimers of such threats should not be something the Police should take lightly considering the way the election went. Such utterances from a member of the public and the member of a government structure of Lagos State should not be swept under the rug.
The police ought to know what to do and they should perform their duty.
Should they (The police) fold their arms and allow such indiscipline and unguarded comments to fester, one day they (Police) will be victims of it. It is very important that we do the needful and not allow people to make inciting statements that would destabilise society or a state like Lagos. Such issues should not be swept under the rug, it demands proper investigation and questioning."
…He should be jailed —Jandor
Reacting to the deputy governor's remarks, the Head of Media and Communications of the JANDOR4GOVERNOR Campaign Organisation, Mr Gbenga Ogunleye insisted that MC Oluomo should be arrested and prosecuted for alleged intimidation.
Ogunleye, who faulted the deputy governor for attempting to conceal the truth, insisted that there was voter intimidation on the day of the elections.
He said: "It is unfortunate that the Deputy Governor will be hiding behind a finger. It is public knowledge that MC Oluomo threatened non-Yoruba-speaking residents of Lagos State on television and social media. It went viral. He was intimidating them and warning them that if they cannot vote for the APC, they should not come out to vote. In one of the clips, he told members of the Parks and Garages Committee that they should come early to the voting centre and after voting, they should wait and that when they see that the voting is not going their way, they should do the needful. If we are a law-abiding society, MC Oluomo should not be walking free on the road today."