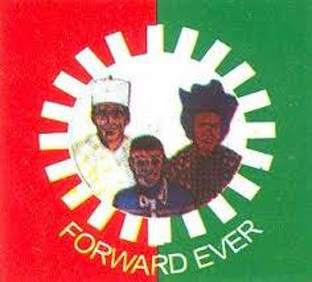 By Ochuko Akuopha,UGHELLI.
DELTA State Governorship Election Petition Tribunal has granted an order directing the Independent National Electoral Commission, INEC, to allow Labour Party, LP, and its Candidate for the March 18, 2023 governorship election in the state, Kennedy Pela, to inspect the election materials used in the just concluded polls.
The party and its candidate had approached the tribunal in petition No: EPT/DL/GOV/02M/2023, seeking an order to grant them leave to inspect all electoral materials used in the conduct of the election.
The petition has the Independent National Electoral Commission, INEC, Governor-elect, Rt. Hon Sherrif Oborevwori and the Peoples Democratic Party, PDP, as the first, second and third Respondents respectively.
Chairman of the Tribunal, C. H. Ahuchagu, while granting the order, stated that "Leave be and is hereby granted that the Applicant to bring this application before the pre-hearing session.
"In line with section 146 of the electoral Act, 2022, this Tribunal hereby grants an order directing the 1st Respondent forthwith to allow the applicants and/or their representatives to inspect polling documents and obtain Certified True Copies of all polling documents in the custody of the 1st Respondent used for the just concluded governorship elections held March 18th, 2023 to enable the Applicants institute and maintain an election petition.
"The Applicants are allowed to inspect and obtain the Certified True Copies of any documents or packet in the custody of the Chief National Electoral Commission, this Honourable Tribunal being satisfied that the order required is for the purpose of maintaining an election petition.".