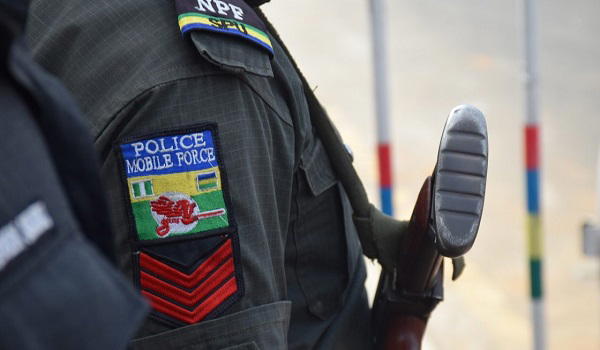 The Kogi Police Command says on no account should any politician go about with armed security during the March 18 House of Assembly elections in the state.
Mr Yekini Ayoku, the Kogi election security Commissioner of Police, gave the order on Thursday in Ilorin during a stakeholders meeting on Saturday's polls.
The News Agency of Nigeria (NAN) reports in Lokoja that the directive came at the heel of complaints that some big shorts and politicians do go about polling units with armed security men and intimidate voters.
"On no account should any politician go about with armed men to polling units during Saturday's House of Assembly elections in Kogi.
"Any politician who flaunts this directive or order will be seriously dealt with in accordance with the law of the land.
"Although there wouldn't be a governorship election in Kogi this time around until November, we are however not oblivious of the intense interest and passion that election into the state House of Assembly being the direct representatives of the people could generate.
"It is in view of this that I solicit your support and cooperation in working with the Police and other security agencies to ensure the election is conducted in an atmosphere of peace devoid of rancour and violence," he said.
Ayoku said that as leaders and stakeholders, "we owe it a duty to educate our people on the imperative of peaceful conduct before, during and after the election".
He said that all residents and security operatives must work together and be focused on the urgent need to redefine the Kogi electoral make-up hitherto characterised by violence to a more decent and civilised process.
According to him, there is need to build on what was achieved with Feb. 25 Presidential and National Assembly election to ensure that the past negative narrative was changed and improved upon.
"Therefore, March 18 House of Assembly election should therefore be a litmus test of our resolve not to let our dear State be defined by the actions of a few lawless people but emplace a culture of peaceful and orderly elections.
"All the security agencies in the State are working in close synergy and are uncompromising in providing the conducive security environment for the conduct of a free, fair and hitch-free election by INEC and for voters to exercise their franchise freely.
"The Police Command under my watch, leading other security agencies in election security management, is determined to remain neutral, apolitical, professional and will provide the level playing ground for all political parties and actors in the State," Ayoku pledged.
Also speaking, His Royal Highness, the Olu of Apata, Oba Fredrick Balogun, enjoined all residents of Kogi to go into Saturday's polls with love for one another in heart for a hitch and violent free conduct of the election.
The traditional ruler said that the state belongs to all and that "until we work as brothers and sisters in our political struggles, the desired growth and development will elude us".