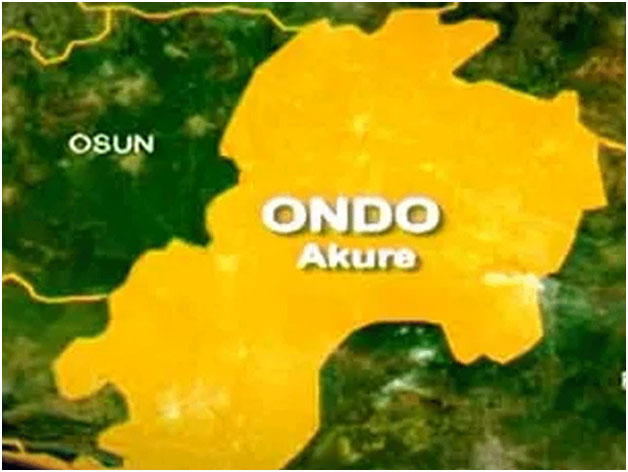 By Dayo Johnson, Akure
A commercial driver, identified as Taiwo, has assaulted nurses at the Mother and Child hospital, Oke aro, Akure, the Ondo state capital, with cutlass, over the death of his five year old son.
Consequently, police detectives, have launched a manhunt for the driver, who later fled with his dead son after security operatives were invited by the hospital management.
An eyewitness said that the driver reportedly went berserk and attacked the nurses with cutlass at the hospital,  after the loss of his son.
According to him "the driver and his wife suddenly rushed in their sick child into the emergency ward with a cry for help in order to save his life who was almost at point of death.
" Immediately the man came in with the child, all the nurses on duty came to his rescue and the child was admitted and was put on life support even without paying a dime.
" The father of the child was later told to pay the sum of N8,000 but unfortunately during that process the child gave up.
" It was learnt that the deceased has been sick for almost six months and his parents decided to keep him at home for either self medication or traditional means.
" The man angrily went inside his car and brought a short cutlass which he used to beat the nurses on duty. One of them almost went into comma after inflicting severe injuries on her body.
"Other staff and patients in the hospital scampered for safety.
"What then prompted them to rush him to the hospital for treatment at the eleventh hour was yet to be determined
Vanguard gathered that the incident which paralysed activities at the hospital happened between the hours of 11.00pm and 3.00am on Saturday.
One of the nurses who spoke with newsmen said that "the stomach and the scrotum of the deceased was swollen at the point of admission.
"The waste product that was extracted from the deceased nostrils show that he has been given some concoctions before he was rushed to the hospital.
Vanguard gathered that following the attack, the management of the hospital, sent a distress call to the the Oke-Aro police division.
The driver, reportedly fled the hospital on sighting the police detectives. 
Police image maker, Funmi Odunlami, could not be reached for comment.
Meanwhile, normalcy has returned to the hospital, but the doctors and nurses have refused to attend to patients.