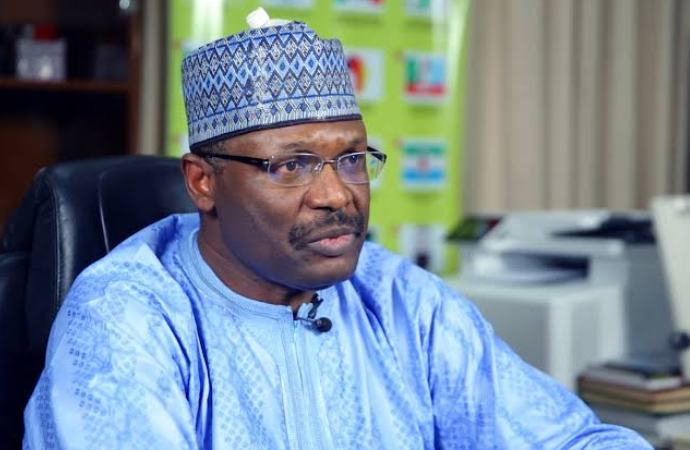 •Alleges attempts to upturn its victories
By John Alechenu
National Chairman of Peoples Democratic Party, Dr. Iyorchia Ayu, has alleged that an attempt is being made to alter the outcome of governorship elections, which it won in Adamawa and other states.
According to him, the independent National Electoral Commission, INEC, failed to deliver on its promises to Nigerians, even during last Saturday's governorship and State Assembly elections.
Ayu, who raised the alarm at a briefing in Abuja yesterday, said: "From the results obtained by our Party and Independent Observers directly from the Polling Units, the PDP recorded sweeping victory in most of the States where the elections held.
"Sadly, the announced results are not reflecting voter choices. Once more, the Independent National Electoral Commission, INEC, has failed the integrity test.
"Its officials have connived with chieftains of the ruling All Progressives Congress (APC)and security agents to swindle the PDP out of its deserving electoral victories.
"Of particular note is the brazen plot by the APC and INEC to alter the results of the Adamawa State Governorship election already won by the PDP Candidate, Gov. Ahmadu Umaru Fintiri, and give undeserving victory to the candidate of the APC.
"This is unacceptable. It is the rape of democracy, a frustration of the popular will. We will not accept such a travesty of justice.
"The same scenario has already played out in Nasarawa, Kaduna, Kebbi and Sokoto states, among others. In all these states, the illegal use of security agents to tip electoral victories in favour of the much-discredited APC was massive.
"We invite the INEC National Chairman, Prof. Mahmud Yakubu to immediately do the needful.
The party chairman further said, "The ongoing brazen attempt to alter the electoral outcome in Adamawa state is particularly shocking.
"In spite of the manipulations i.e. switching, doctoring and altering of figures by the APC and INEC, after the final tabulation, our candidate still defeated the APC candidate with over 35,000 clear and undisputable votes. But INEC is hell-bent on denying the PDP victory.
"The PDP cautions INEC not to invest in chaos by engaging in this nefarious act. We remind INEC that the people of Adamawa State already have the results of the election from all the polling units in the State.
"They are aware that the PDP candidate won with about 35,000 votes; and as such, they will never accept any fictitious electoral outcomes generated from INEC's offices in Abuja.
He further said: "The people of Adamawa State have spoken loudly and clearly in re-electing Governor Fintiri.
"They are already agitating over the unwarranted delay by INEC in announcing him winner in line with the results obtained from the Polling Units. We say to INEC: Don't invest in anarchy.
"Respect the popular will. Announce the already known winner of the Adamawa governorship election, Ahmadu Fintiri. Anything to the contrary will never be accepted."