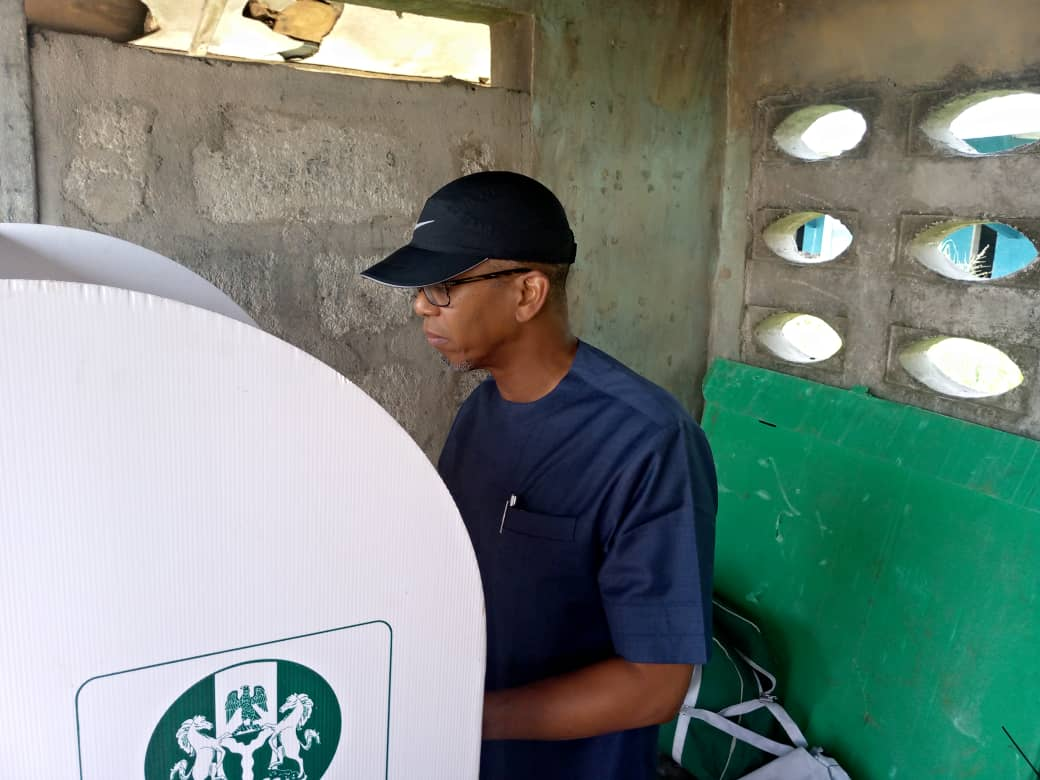 The Delta Central Senator-elect, Chief Ede Dafinone of the All Progressives Congress (APC) in Sapele has cast his vote.
Dafinone voted at about 10:30 am at Ward 1, Unit 1, Polling centre during the governorship/State Houses of Assembly elections on Saturday.
The chartered accountant who arrive at the venue at about 10:30 am (NAN) reports that Sanwo-Olu arrived at the polling booth alone and his bodyguards accompanied by a few journalists.
The Senator-elect expressed his confidence that he would emerge victorious in the elections while addressing newsmen after he had performed his civic responsibility.
"I am glad that I have voted and I'm confident that my party, the APC, will win the end of the whole exercise because we communicated and engaged everyone during our campaigns.
"We have done a lot of work than our opponents in terms of reaching out to the people of the state and spreading our manifesto; so that gives me an edge.
"This process is smoother than the previous one of the Presidential and National House of Assembly," he said.