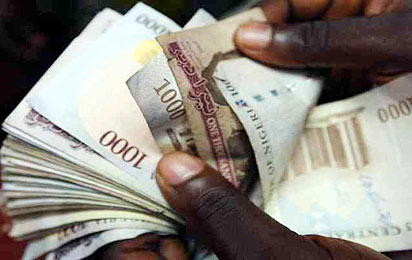 Naira
,
By Peter Duru, Makurdi
Banks in Makurdi have continued to be a beehive of activities as prospective customers daily throng their premises, since the coming of the Naira swap policy of the Central Bank of Nigeria, CBN, with the hope of accessing the scarce Naira notes from their deposits.
Most of the banks visited Friday had a large number of customers either queuing up to gain entrance into the banking hall of the banks or to make use of the ATMs within the vicinity of the banks. And virtually all the customers were at the banks to withdraw cash and not to deposit.
Although most of the ATMs at the banks visited were at the time of the visit not dispensing cash, depositors were seen waiting patiently for the machines to commence dispensing.
A depositor who identified himself as Fred Bekegh who was seen in the queue in front of one of the old generation banks located along the New Otukpo Road part of Makurdi town lamented that he left his home as early as 5 am to be in the queue in order to be able to get cash from the ATM.
He said, "when I got here around 5 am I discovered I was not early enough because some people got here around 3 am to join the queue. When I got there I was given a number indicating that I was 438 in the queue. You hardly see anyone coming to deposit money because it is difficult to see the cash. Those who have cash are selling it to POS operators who in turn sell to desperate Nigerians.
"How can this be happening to us. They confiscated our money, subjecting us to this kind of torture to be able to get the money we worked so hard to earn. It is a policy that is anti people, no doubt."