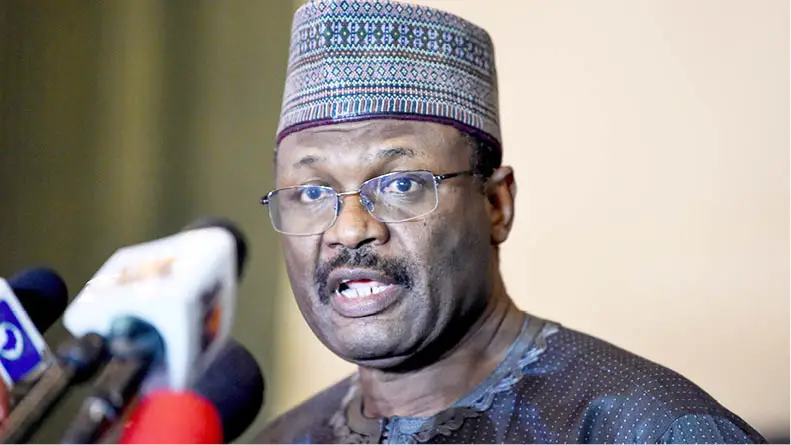 National Voters Drive Coalition (NVDC) has urged the Independent National Electoral Commission (INEC) to consider election re-run in areas where disruptions occur in election day instead of cancelling the results. Mr  Godbless Otubure, the spokesperson for the group, said this at a news conference in Abuja.
"We advocate a re-run of the election in these locations instead of cancellation because, by cancelling elections in these polling units, INEC essentially disenfranchised the voters.
"Having acknowledged the importance of technology in our electoral system, we call on INEC to fully utilise the BVAS in accreditation and transmission and ensure professional conduct of its staff in the organisation of the Governorship and House of Assembly elections.
"INEC staff should endeavour to arrive at the polling units ahead of time for an on-time start," he said.
Otubure said that the Feb. 25 election was widely anticipated given the unprecedented number of major contenders and the promise of more transparency with the BVAS.
"We applaud the work of INEC but we are blinded to the logistical challenges such as delayed arrival of INEC staff in over 75 PUs ,lack of preparedness such that electorates had to purchase inks and markers for INEC officials, failure of Presiding Officers to upload PU results to BVAS, d and delay in the transmission of PU results to INEC Result Viewing Portal.
"We hope that there have been lessons learnt and that necessary steps are in place to avoid a repeat of logistical shortcomings," he said.
Otubure called on Nigerians to come out en mass to vote and monitor their votes to avoid result manipulation and to elect leaders that would be more accountable to the people regardless of age, gender ,ethnicity among others.
He also appealed to security agencies saddled with the responsibility of ensuring a hitch free election to discharge their duties with diligence and honour.
He said that the March 18 election had given Nigerians another opportunity to decide who would lead them at the state level, urging citizens to make the most of it and make the elections a reflection of their wishes.
"We must not give up on this key assignment Go out on election day, cast your votes and stay peacefully, let us all be part of rebuilding our nation," he said.