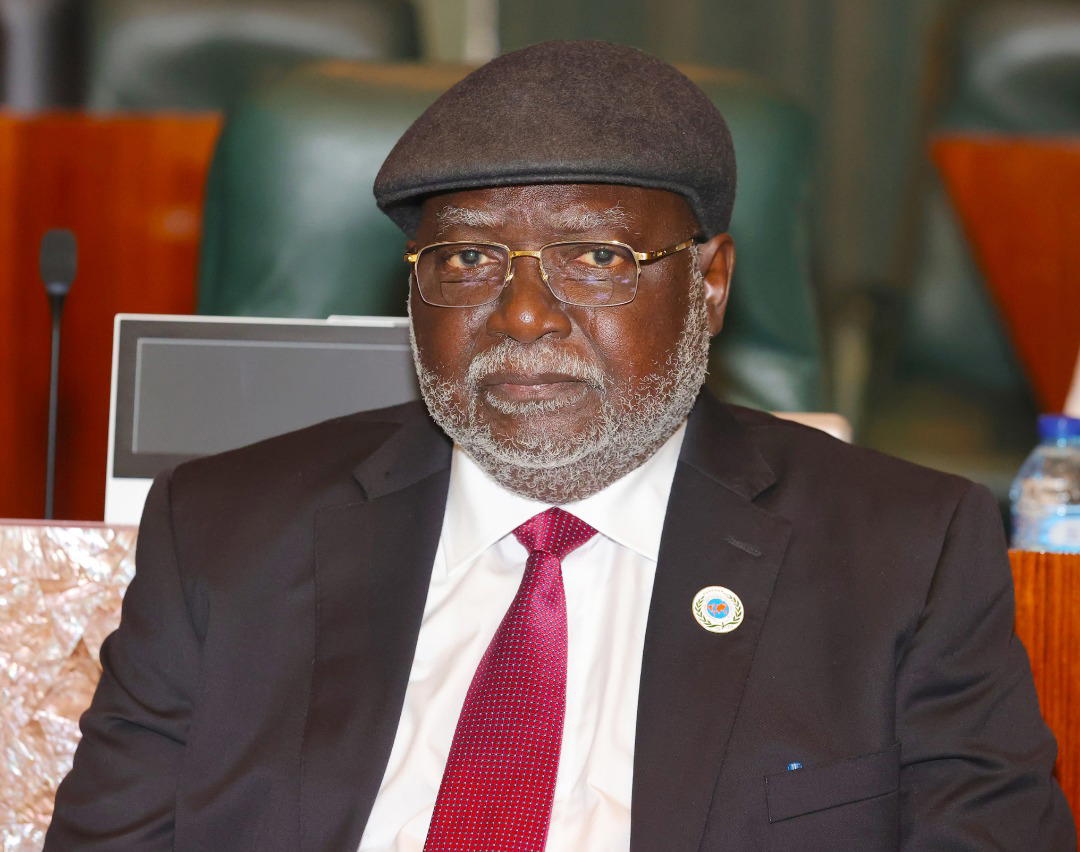 Olukayode Ariwoola CJN court
… admitted he visited the UK for medical care, and returned on March 18
By Ikechukwu Nnochiri.ABUJA
The Supreme Court, on Friday, debunked the allegation that the Chief Justice of Nigeria, CJN, Olukayode Ariwoola, sneaked out of the country and met the President-elect, Bola Tinubu, in London.
Tinubu, who was declared the winner of the presidential election held on February 25, is facing court cases that are seeking to invalidate his election victory.
Among those that have gone to the Presidential Election Petition Court, PEPC, to challenge the declaration and return of Tinubu as the winner of the presidential contest, are candidates of the Peoples Democratic Party, PDP, Atiku Abubakar and his counterpart in the Labour Party, LP, Peter Obi.
Both Atiku who came second in the election and Obi who came third sought the nullification of the Certificate of Return that was issued to him by the Independent National Electoral Commission, INEC.
Though the Court of appeal serves as the court of first instance in presidential election disputes, the Supreme Court, which is headed by the CJN, serves as the last arbiter.
An online media outlet had reported that the CJN disguised himself and left the country in a wheelchair to have a closed-door meeting with Tinubu, whose election is being challenged in court, in London.
Tinubu, who was the flag-bearer of the ruling All Progressives Congress, APC, had earlier left the country for France, though he indicated that he would also visit London and later, Saudi Arabia, to perform his religious rites.
Meanwhile, the Supreme Court, through its spokesperson, Festus Akande, on Friday, denied the allegation that the CJN and Tinubu held a meeting.
Akande maintained that the CJN had been in the country, stressing that he presided over a meeting the National Judicial Council, NJC, held on March 16 and 17.
However, Akande, in a chat with newsmen, admitted that the CJN had actually visited London on March 18 for medical attention.
He quickly added that the CJN was accompanied on the journey by the Secretary of the NJC, Mr Gambo Saleh.
"On March 23, the CJN returned from his medical trip to London and later reported in the office where he worked till 8p.m," Akande stated, adding that President Muhammadu Buhari was aware of the trip.
Continuing, Akande, said: "The only time the CJN travelled earlier this year was on January 25, when he travelled for Lesser Hajj in Saudi Arabia.
"He returned on January 29, 2023," the spokesperson for the apex court added.
To further establish that the CJN was in the country, selected pressmen were allowed into his Chambers at the Supreme Court, where they observed him and his aides, entering a waiting Special Utility Vehicle, SUV, to attend prayers at a mosque within the precincts of the Presidential Villa in Abuja.
Nevertheless, contrary to Akande's claim, the online media outlet had reported that the CJN travelled out of the country on March 11 to meet Tinubu in London.
Tinubu's presidential campaign team had earlier dismissed the report as false, insisting that it was a "mere salacious fiction, meant to draw traffic to the discredited purveyor."