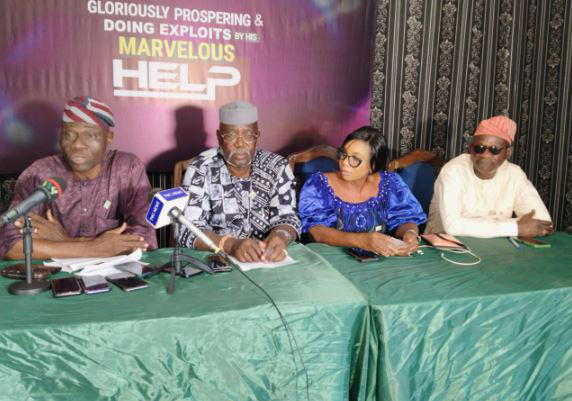 Shina Abubakar, Osogbo
The National Population Commission, NPC, said it will deploy 17,000 personnel for the conduct of the 2023 census in Osun state.
It also said it has started meeting with communities where border issues are ongoing with a view to ensure a crisis-free exercise.
Addressing journalists in Osogbo on Monday, the federal commissioner representing Osun, Senator Mudashiru Hussain said the commission decided to deploy adequate numbers of personnel to complete the task timely.
His words, "In Osun State, we are engaging 17,000 personnel for the population and housing census for 2023. We have trained them including the facilitator, enumerator and supervisor. A special workforce has also been trained which will be responsible for maintaining the Personal Digital Assistant gadget on the field. We have also trained the monitoring and evaluation team and other administrators.
"We have started Enumeration Area Demarcation where we divided a larger portion of the land into smaller units. This was done throughout Nigeria.
"We are ready for the census because the President has graciously approved 60 per cent of Personal Digital Assistant(PDA) gadget from oversee and 40 per cent for the local gadgets. We have taken delivery of over 70 per cent of the gadget and before May we will take delivery of the remaining equipment.
He added that to ensure the integrity of the exercise, the PDA is programmed in such a way that it can only work where it was programmed to be used.
"The PDA has been geo-fenced which will reduce manipulation to the bearest minimum. It can't work outside the enumeration area given to the enumerator. The exercise is defacto-based.
"We want crisis-free census. We are going to embark on a peace talk tomorrow to speak with the people on boundary issues. Each person will be counted as part of the community where he/she resides to avoid double counting", he added.