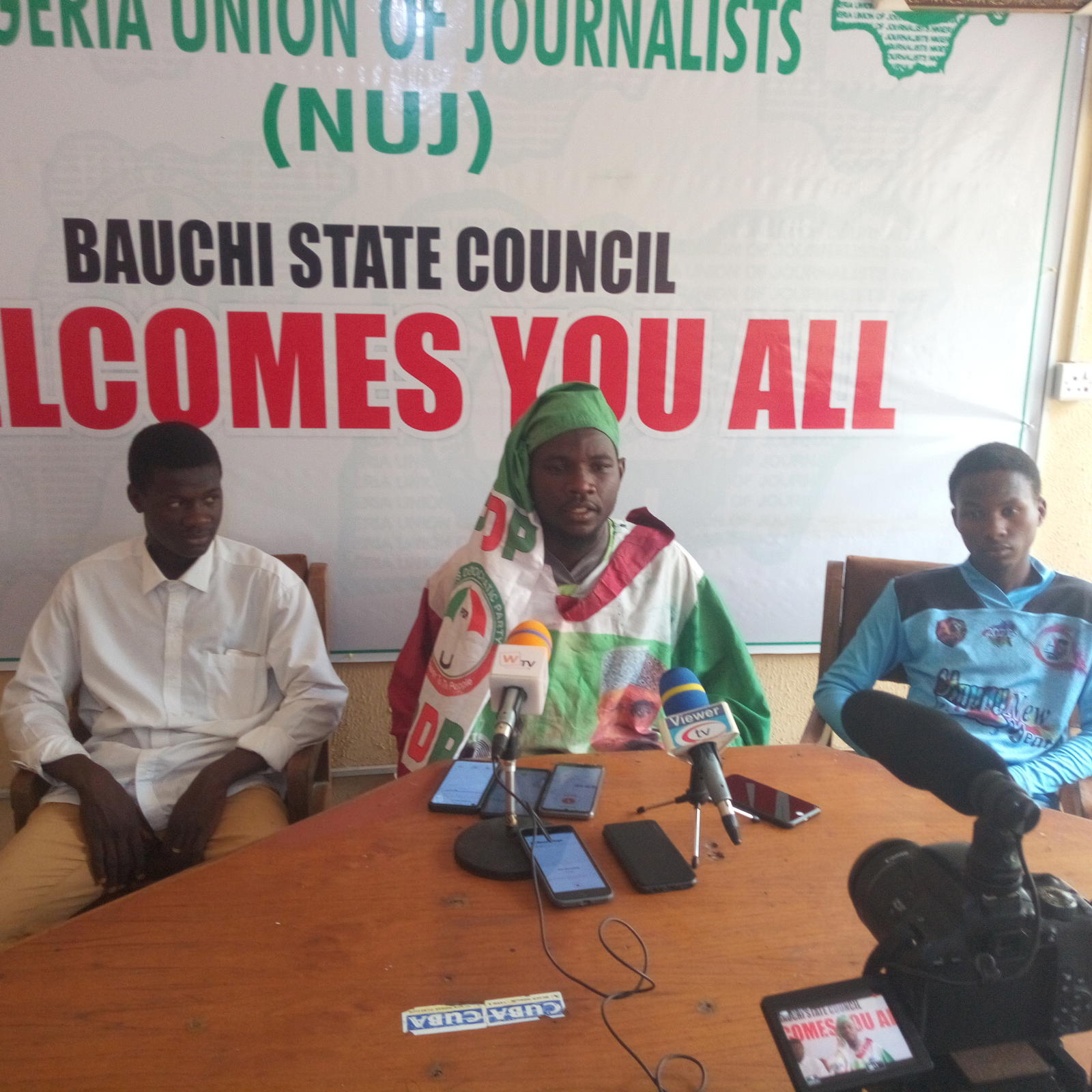 By Charly Agwam – Bauchi
A Bauchi youth, Aliyu Mohammed Sani who bath and drank water from the gutter in celebration of President Muhammadu Buhari's victory in 2019 is regretting his action, saying that he has withdrawn his loyalty from the All Progressives Congress (APC)
Sani who is also known as Ali Gayu Na Baba Buhari told journalists in Bauchi on Thursday that he was left to die after the incident.
"My name is Aliyu Mohammed Sani, popularly known as Ali Gayu Na Baba Buhari, but that was in the past.
"Almost everybody is aware that when Muhammadu Buhari won the 2019 election, I took bath and drank from the gutter in celebration of President Muhammadu Buhari's election victory," he said.
Aliyu Mohammed who regretted his action said that of all the political leaders, no one cared about him apart from Alhaji Musa Azare who is of the PDP.
He added: "The reason why I dumped the APC is, despite the widespread reports of my action in the media, they didn't care about me.
"He (Azare) was happy to have come and met me in good condition because there were speculations that I died as a result of drinking from the gutter, but after confirming that I was fine, he even gave me a token."