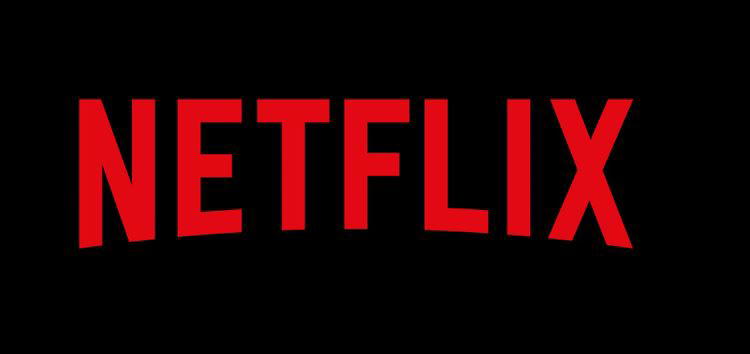 Since the emergence of subscription-based video-on-demand (SVOD) streaming platforms like Netflix, Nollywood has seen tremendous changes and growth, especially in telling original Nigerian and African stories to local and global audiences. The platform has also invested heavily in local talents over the years in the Nigerian film industry creating opportunities for more quality projects from Nollywood. Even more commendable is the number of female filmmakers that have produced some of the best films in Nollywood recently.
From Kemi Adetiba to Mo Abudu to Bolanle Austen-Peters and many more, these filmmakers are arguably the leading voices of current Nollywood. Kemi Adetiba's The Wedding Party 1 and 2 are some of the highest-grossing films in Nigeria, while King of Boys is a remarkable crime political thriller that showcased Nollywood's growth in storytelling. The sequel, King of Boys: The Return of the King was released exclusively on Netflix as a 7-part limited series.
Mo Abudu and her EbonyLife Productions have contributed to developing the Nigerian film industry with her passion for creating high-quality riveting multi-genre films. After Netflix acquired EbonyLife's Castle & Castle among other productions in early 2020, the streaming platform later announced a deal with Mo Abudu that allowed her to work with the Netflix team to create two original series as well as multiple Netflix-branded films.
One of the works from this partnership is the Elesin Oba, The King's Horseman, an adaptation of Wole Soyinka's drama, Death and the King's Horseman. Elesin Oba, The King's Horseman was released in 2022 and premiered at the Toronto International Film Festival (TIFF) as the first Yoruba-language film to achieve the feat. The film which promotes Yoruba culture and local tradition has been described by film lovers as one of the best adaptations of a drama to the screen. It is expected that Mo Abudu's series adaptation of Lola Shoneyin's The Secret Lives of Baba Segi's Wives will be equally captivating with top-notch production and storytelling.
Netflix's collaboration with Mo Abudu's EbonyLife is also responsible for the 2022 thriller and first Nigerian series, Blood Sisters. The four-part series which is the first Nigerian Netflix Original series, conquered global markets to become a top-10 rated film in over 30 countries on Netflix after its release.
Bolanle Austen-Peters directed Man of God which was released in 2022. The movie is a social commentary tracing the story of a man who forsakes his religious upbringing to live his life but remains caught between his world and his faith. Produced for Netflix, Man of God became the most-viewed movie on the platform in the month of its release.
Also produced in 2022 is the first Netflix Nigerian young adult TV series, Far From Home (FFH) produced by Inkblot productions' trio which includes Zulumoke Oyibo, Naz Onuzo, and Damola Ademola. A team headed by Dami Elebe wrote the five-part series, including top storytellers like Nk'iru Njoku, Chiemeka Osuagwu, Jola Ayeye, and Abosi Ogba. One impressive point for Nollywood from FFH, is the new and young talents discovered from the series. It is also the plan to discover more talents in its future seasons.
Developing local talents in the film industry has been one of Netflix's main focuses in Nigeria. Some of its other initiatives include the Creative Equity Scholarship Fund for Africa (CESF) and the African Folktales Reimagined project with UNESCO. In Netflix's continuous ambition of supporting great talents, Dami Elebe revealed that she was on an exclusive writing deal with Netflix for 18 months to create FFH. According to Shock NG, this is the first exclusive writing deal in Nollywood and shows how much Netflix was ready for its first young adult series in Nigeria.
In 2023 so far, Nollywood through Netflix has produced some great titles from Shanty Town, to A Sunday Affair. Shanty Town is a crime thriller produced by Chineye Chichi Nworah and Ini Edo as a six-part Netflix Original series. The series spotlights the neighbourhoods of Lagos and the street life that hides under cover of everyday Lagos hustle. It is not Chichi's first rodeo in filmmaking but Shanty Town is arguably her biggest project yet. The short series has maintained the attention of Nollywood lovers across the world streaming in over 190 countries exclusively on Netflix.
After the success of Blood Sisters in 2022, Mo Abudu's Ebony life started working on A Sunday Affair with the aim of achieving a similar momentum. A Sunday Affair is a Nigerian Netflix Original romance drama about two friends who fall in love with one man. The film takes storytelling in Nollywood to a new level telling the tale of love from a less popular angle.
In supporting the growth of Nollywood and the female voices in it, Netflix is contributing to making funding easy for film projects. Likewise, Netflix's contribution promotes great creative exports from Nigeria and Africa. This has given Nollywood voices the opportunity to reach a global audience through captivating stories that showcase culture and tradition.