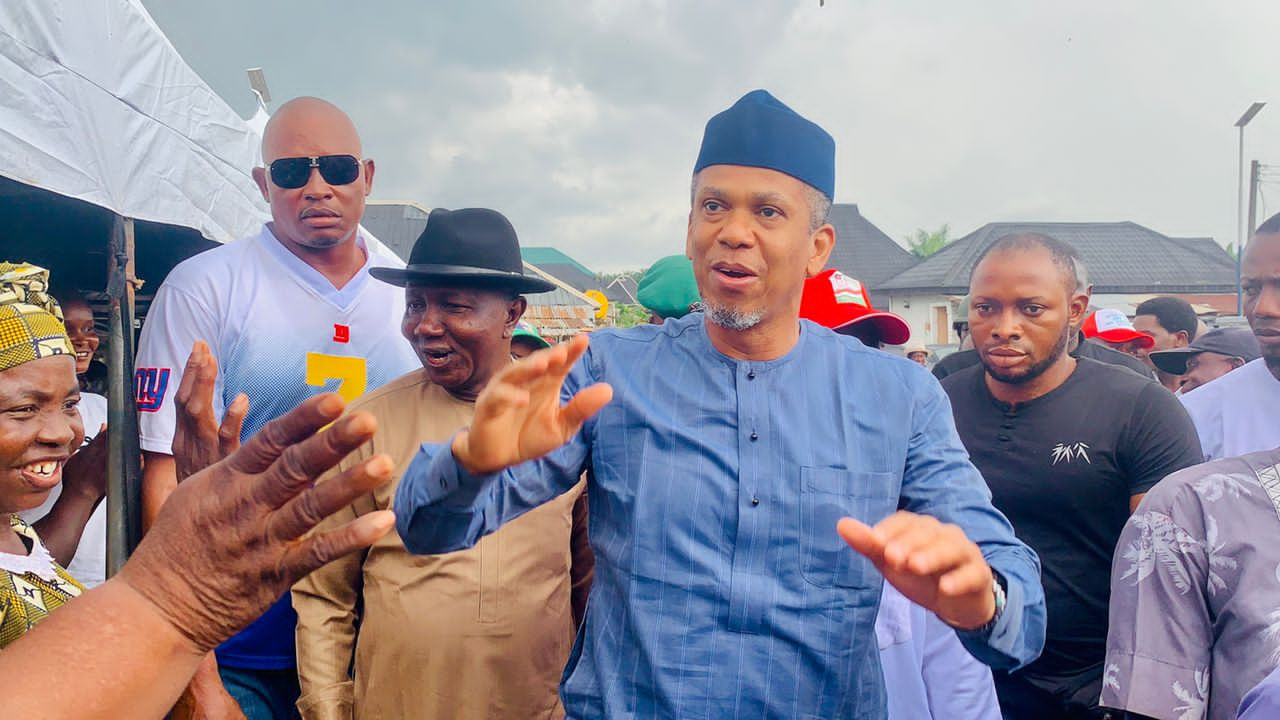 …Say party leaders are behind Omo-Agege's quest to recover the APC mandate
The All Progressive Congress, APC Delta Central Senator-Elect, Chief Ede Dafinone, has called on Deltans, APC faithful, supporters and lovers of the Deputy President of the Senate and APC Governorship Candidate, Senator Ovie Omo-Agege to be calm as the party and its candidate are making frantic efforts to reclaim the mandate freely given to the APC and Omo-Agege on March 18 polls.
He also debunked insinuations in some sections of the press that there is a crack amongst the leaders of APC in Delta State, noting that the genuine leaders and members of the APC in Delta are solidly behind DSP Omo-Agege in his quests to recover the party's stolen mandate.
The newly elected Senator speaking on the outcome of the election, noted that against Deltans expectation, the just concluded gubernatorial election in Delta State was marred by irregularities, nevertheless, INEC went ahead to declare the candidate of the Peoples Democratic Party (PDP), Chief Sheriff Oborevwori as the winner.
According to him, "the Deputy President of the Senate, Senator Ovie Omo-Agege and our party's legal team are currently reviewing the overwhelming evidence of massive electoral infractions in at least 20 local government areas allegedly won by the PDP with the aim of sitting outside the fraudulent results and reclaim the mandate given to Omo-Agage by Deltans.
"It's an open secret that majority of the electorates in Delta are tired of the PDP's 24 years of bad governance, and they prefer our candidate, DSP Ovie Omo-Agege, to that of the PDP and other candidates and they validated this fact by casting their ballot in Omo-Agege's favour.
"However, those who were afraid that they would fail due to their irresponsible style of governance in the last eight years orchestrated all manner of illegality in a bid to sway the outcome of the election in their favour by hijacking the electoral process through the help of some compromised INEC staff and stole our mandate."
Speaking further, the Senator-Elect emphasized that in many places, there were obvious cases of over-voting, results were manually fabricated, entered into the result sheets, and collated as against the content of BVAS accreditation.
Dafinone, however, urged supporters to remain calm stating that the result would be challenged using all legal means, stressing that he is hopeful that the stolen mandate would be reclaimed.
"I want you all to be calm. We are going to reclaim the stolen mandate. The leadership of the party in Delta are united in support of our governorship candidate in the quest to recover our mandate.
"I want to implore you all, especially my teeming supporters and APC faithful, who are pained by what has happened to keep hope alive. This is a temporary setback, victory is certain. We are going to bring back the stolen mandate," Dafinone said.