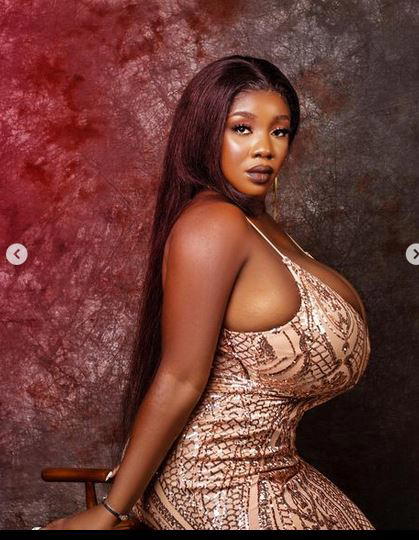 By Ayo Onikoyi
Notable and busty skits maker, Kofankii Ekunke has deleted her name from the list of women who are waiting in line for Brazilian Butt Lift (BBL) surgery. Her decision, which was much influenced by the death of a slay queen who had a liposuction session in Lagos days ago was made known on her WhatsApp Status.
"I'm satisfied with my big boobs. If you are not okay with it, it is fine with me, you can look elsewhere. Nothing will make me have a liposuction to satisfy any man. I have lost many friends to this BBL surgery. You have to love yourself the way you are and not go to the extreme to satisfy anyone. I don't want to die, I'm okay with my big boobs, " she shared.
Sensing there may be more to the WhatsApp Status post than met the eyes, Potpourri decided to chat the Instagram sensation up and voila, it turned out the deceased slay queen was her friend.
"Almost all my friends have had liposuction surgery. Thank God for the ones that survived it. This girl that died was staying in Cyprus. We were staying together in 2021 when she left for Cyprus. Immediately she came back, she went for the surgery and died. She was a slim and very beautiful girl, I don't understand why she needed the butt because she had so many male admirers. It is very sad. I lost a friend too last year to liposuction. In the last six months two friends of mine have died. About 6-7 friends I know have died from BBL. I don't know what's going on, BBL is trending big time among girls, everyone wants to get a butt lift," she told Potpourri in a telephone chat.