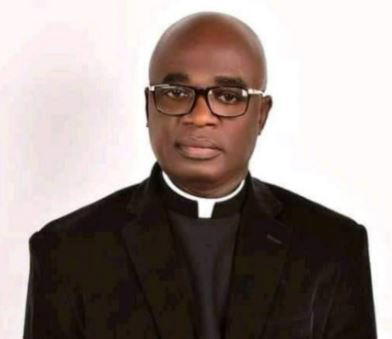 Gov. Alia
By Peter Duru, Makurdi
The leader of the All Progressives Congress, APC, in Benue state and Minister for Special Duties and Inter-Governmental Affairs, Senator George Akume has described the victory of Rev. Fr. Hyacinth Alia as the next Governor of the state as the beginning of a new dawn in the state.
Senator Akume who spoke Monday while reacting to the victory of the APC gubernatorial candidate in Makurdi said the victory of the Catholic Priest would usher in a season of development and progress in the state.
He stated that the people were expectant assuring that the Governor-elect was fully prepared for the task ahead.
The Minister said, "the people are expecting so much from the incoming government. At my own personal level I am so thrilled by what has happened and I also expect that the new government will lead according to the expectations and aspirations of the people of Benue state.
"It is a mandate that has been freely given, there was total commitment to the changing of the regime in Benue State to a new dawn. The dawn of a new era where development is central to the administration of the state.
"Be assured that the incoming Governor has an elaborate plan for the people of Benue state. He is an indigene of Benue state, he is aware of the problems that have confronted us, the difficulties that we have faced and the deficiencies observed in the provision of essential amenities and the provision of healthcare services and the issue of educational performance in the state. So there are so many issues that are begging for solution.
"Benue is basically an agricultural state and the incoming Governor's programme is rich in agricultural content and this is in synergy with the Asiwaju/Shettima administration. They have made a strong promise to help Benue, to rebuild, to restart and to recover from eight years of neglect.
"So it is so rich and engaging. And we have had engagements with Asiwaju and Shettima and the content is rich, Benue will certainly take off meaningfully and purposefully to the next level.
"It is going to be a dawn of progressiveness, a dawn of development, a dawn of prosperity and Benue will bounce back, I assure you that."