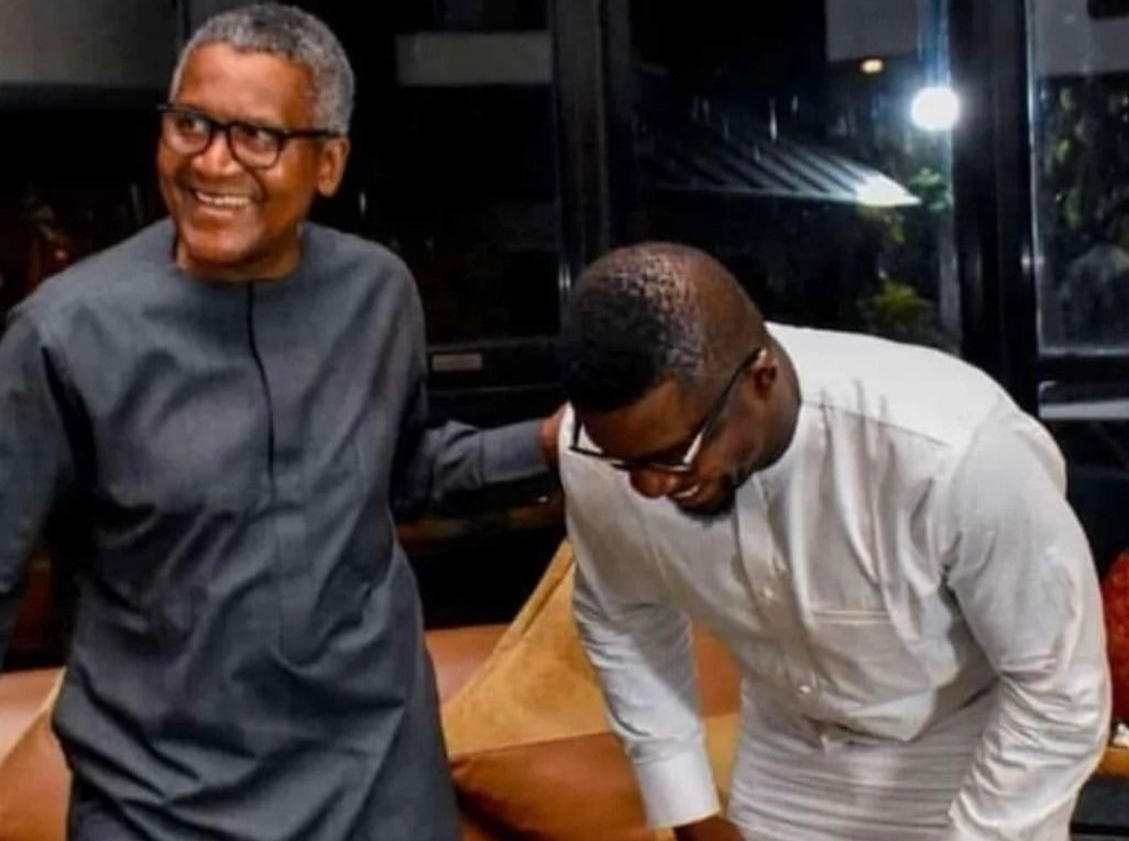 The sheer genius of Elon Musk, and the erratic vision of Steve Jobs, have over the years earned these powerful industrialists a spot in the pantheon of global history as they have transformed what started as dreams into the world's most valuable companies.
When future historians report human progress during the 21st century, they may conclude that one of the key moments in history took place over a decade ago in Elon Musk's bedroom when he decided humanity will become a "multi-planetary species" by building a city on Mars. As well as when Steve jobs, alongside Steve Wozniak, chose to revolutionize the computer industry with the creation of the most valuable company on Earth from the corners of a garage in Los Altos, California.
Although not all goals are created equal, some visions are far more likely to propel into the clean slate of notable achievements, while others fizzle out into becoming legends. There are a handful of other revolutionary masterminds and entrepreneurs across the globe that do not just dare to dream for success, but even more importantly, dare to put action behind their dreams.
As history pens down the story of the richest black man on earth Alhaji Aliko Dangote and the making of the Dangote Group, in the same vein, posterity is set to record the gigantic accomplishments and visions of his mentee – Nigeria's bravest entrepreneur and luxury real estate mogul Dr. Sijibomi Ogundele, in the making of Africa's largest luxury real estate powerhouse – The Sujimoto Group.
In less than a decade, the budding entrepreneur with sheer audacity and enthusiasm has built an empire from the ground that he claims is today worth over $600 Million. A company that rose from a team of 6 dedicated staff has grown into a real estate empire with an overflow of over 580 professionals both local and international expatriates.
Sujimoto, Nigeria's foremost luxury real estate company has been a major player in the scheme of things. A brand that within the space of eight years has transformed into a Luxury Real Estate behemoth in Africa, with its commitment to delivering ultra-luxury and quality homes for the 1% across the continent. Sujimoto has over the years, established a pedigree and proven track record in delivering some of the most luxurious and audacious projects from Africa.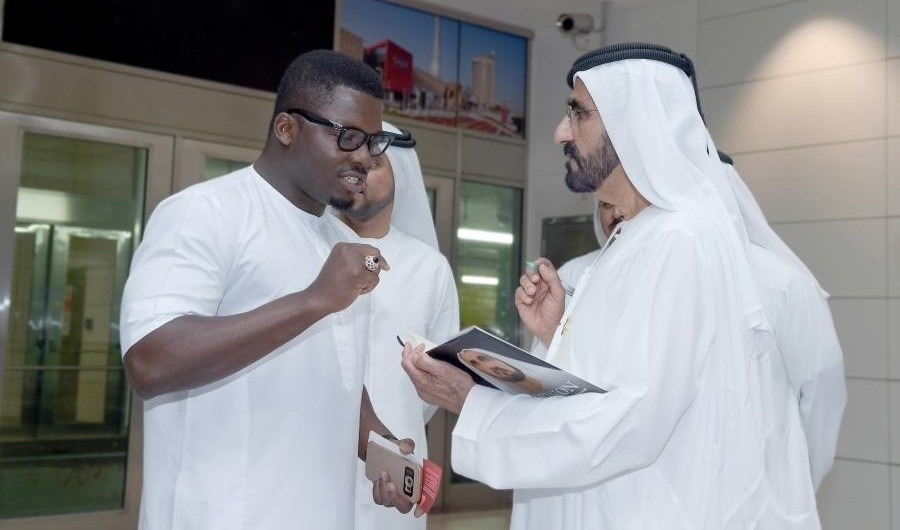 Fast becoming the newest Bull on the Wall Street of Africa's Luxury real estate, the Beau De' Monde of Luxury Living has become the most sought-after luxury property merchant in Nigeria resonating on the lips of investors and luxury home buyers both in the Diaspora and within Africa sourcing for a trustworthy company to deliver high-quality real estate properties.
With mega-projects set to span across Africa into the Middle East and the Latin Americas by 2030, Sujimoto has established its footprint in Nigeria which serves as the focal point for investors capitalizing on rich development growth based on massive demand – and the gateway to emerging markets of the continent.
Sujimoto is synonymous with the word 'excessive luxury'. The company's success is attributed to its commitment to providing high-quality projects, advanced technology usage, and excellent customer service. With audacious projects in Banana Island, Nigeria's most extravagant and expensive neighborhood which is at par with the 8th Arrondissement in Paris, St. John's Wood in London, Emirates Hills in Dubai, and Upper East Side in New York, the brand has proven in its capacity that quality, attention to detail and customer satisfaction remains at the heart of value creation.
Over the years, the Luxury Real Estate behemoth Sujimoto Group has set new standards for luxury living in Africa, thereby revamping the real estate industry which was previously dominated by top-grade mediocrity and profit maximization over value creation. Dr. Sijibomi Ogundele, the Group Managing Director of the company is the brainchild behind the six audacious projects set to tremendously change the status of Africa Luxury Real Estate.
"Our biggest secret to changing the status quo is our emphasis on value creation and our fierce customer-centric approach, which in due course have helped us in achieving guaranteed high return on investment for our customers".
— Dr.Sijibomi Ogundele LLB.
Africa's Revolutionary Landmarks: Sujimoto's Six Audacious Luxury Real Estate Projects
LucreziaBySujimoto: The undisputed Luxury real estate maestro is the developer of record-breaking projects like the $52Million most gossiped about architectural marvel – The 15-storey ultra-luxurious edifice with magnificent maisonettes and two of Africa's best designed Penthouses, undoubtedly holds the trump card of architecture, location, and Lifestyle, with exceptional features and facilities that are equal to none! Standing out as the tallest residential building in Banana Island – a Private estate with the highest concentration of high net-worth individuals and billionaires in Africa.
Edging towards its successful completion, the iconic residential building will also be made available as a rental property for smart investors. LucreziaBySujimoto is a neighbor to GuilianoBySujimoto, the former abode to African Pop Star Davido. When the Giuliano Terraces launched in 2017, the units that sold at N280 million are now valued at a staggering N780 Million.
LeonardoBySujimoto: The $85 million iconic 33-storey waterfront high-rise development is meant to disrupt and bring a new standard to the luxury real estate market. Nested in Africa's most exclusive neighborhood- Banana Island, this audacious project features great features and facilities that beat other competitors 3 times over.
LeonardoBySujimoto comes with unrivaled features and top-of-the-range facilities such as; IMAX Cinema, Luxury waterfront, indoor virtual golf, charging stations for electrical vehicles, state of an art techno gym to mention a few.
QueenAminaBySujimoto: Also, on the list of its audacious projects is the magnificent $113 million Queen Amina mixed-use project Located in the prime neighborhood of Abuja, QueenAminaBySujimoto draws inspiration from the strength of a female warrior – Queen Amina of Zaria, a warrior Queen who overcame difficulties, led and won multiple wars, transformed challenges into opportunities and impacted the Northern Caliphate. The luxury high-rise development comprises 2, 3- & 4-bedroom apartments, maisonettes, and penthouses fitted with world-class facilities that beat the competition, 3 times over!
Sujimoto Twin Tower (STT): Deemed to be the tallest twin tower in Africa the $260 million audacious 44-storey, first-of-its-kind, one-of-a-kind Sujimoto Twin Tower – a luxurious 3-in-1 project combines residencies, hospitality, and retail in one space, wherewith as little as $265,000 you can own a piece of the first 5-star plus hotel and expect a minimum of 12% ROI every year with a guaranteed return for the first 3 years.
The hotel wing at STT is made up professionally managed, well-maintained units by well renowned hospitality companies managing The Ritz Carlton, The Four Season, and the Rosewood. STT has collaborated with a team from the best management companies with an opportunity to be the first in Sub-Saharan Africa to manage such magnificent property that offers high income potential; with rental incomes being shared among owners at the end of every month or every quarter. This is a unique opportunity for potential investors to own a piece of Africa's best hotel.
Ìlú Titun: Touted as Nigeria's No. 1 affordable luxury housing Ìlú Titun (Sujimoto New City) is nested at the epicenter of the fastest-growing coastal city of Lagos – Epe/Ibeju. Ìlú Titun is being developed as a part of the firm's vision of 1 million affordable housing by 2030, wherewith as low as N22 Million, anyone can experience a piece of the luxury Sujimoto Group offers.
GiovanniBySujimoto: In the grand scheme of things, the luxury real estate empire's newest project – A reincarnation of the successful Medici and the Giuliano project is the GiovanniBySujimoto, an ultra-luxurious waterfront project that symbolizes a noble combination of wealth, luxury, and aristocracy. Created to expand the horizon, and to allow clients to either buy or rent a townhouse in Nigeria's most desired location – Banana Island.
The GiovanniBySujimoto consists of a limited collection of ultra-luxurious waterfront townhouses and penthouses, with state-of-the-art features and amenities. To the surprise of Sujimoto, A project that consists of 33 units has almost been sold out and will be fully sold out upon launch. This further speaks of the strong strength of the brand.
With all these projects ranging to over a billion dollars and plans underway to expand its frontiers across African cities, Sujimoto has established a strong market share and has set a reputation for world-class standards in architecture and quality, followed by the company's diversification into other retail businesses; built on the tenacity, passion and unwavering vision of the Management of the group, thus positioning Sujimoto as the company to look out for not only in 2023 but in the next five years.
With ground-breaking projects from the brand built from the currency of integrity, Sujimoto has created a horizon of opportunities for discerning investors, not limited to Financial institutions, Private stakeholders, DFI (Development Finance institution), Private Equity firms, etc. to further diversify and invest in a brand that has consistently built a solid reputation in the African luxury Real Estate.
Sujimoto's business profile is built on the benchmark of quality and value. The brand's success is served on the reflection of its strong brand reputation in delivering nothing sort of the best across all its luxury real estate projects, coupled with its profile of experience in helping investors to realize over Incredible Return on Investment within these high-profile projects.
Sujimoto delivers on its promises.
With a blueprint of effective corporate governance, project vision, and a strong board of directors ranging from manufacturing to highly skilled marketing professors, as well as engineers with over 30 years of experience in growing unicorns as a key part of the company's board, Sujimoto has built a firm reputation with its successfully scaled projects benched on solid brand identity and philosophy of keeping stakeholders and customers at heart. The brand has over time established cash cow projects that have seen over 200% ROI for current investors as well as stakeholders.
We have put in place a strong system of Corporate governance, having a board of directors with a diversified and extensive experience in construction, hospitality, and FMCG. A team of professionals who are mandated to carrying out all checks and balances, ensuring we keep our core values of addiction to quality, and a non-negotiable character of integrity that goes 1000 meters deep into the foundation of the brand.
— Dr.Sijibomi Ogundele LLB.
To date, Sujimoto has a current and future portfolio of over 11 projects of about 3,200 units, over a development footprint of more than 1.2 million square meters. Its assembly of delivered projects has received international accolades with an impressive display of awards, and accolades from across the globe.