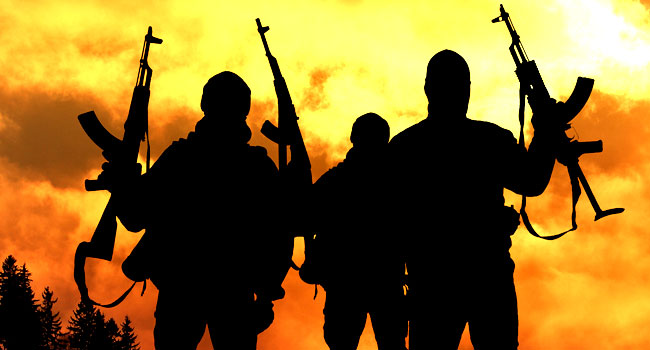 By Nwabueze Okonkwo, ONITSHA
A five-man armed robbery syndicate operating with a tricycle, have allegedly gunned down a motorist and carted away his handset and other personal effects in the commercial city of Onitsha, Anambra state.
The incident, according to an eyewitness, occurred yesterday opposite the general post office, along the Old market road Onitsha.
According to the source, the daredevil robbers had trailed the man riding in an exotic car and tried to double cross him up to the Broadway Cinema axis and the man parked his car, pretending to be answering to a call.
It was gathered that immediately they rushed to him and ordered him to hand over his phone to them and he hesitated and engaged them in a minor argument, but when they pulled out their gun and showed it to him, he jumped down from the vehicle and took to his heels.
It was further gathered that at this stage, they opened fire on him, shattered one of his legs and collected his phone and other personal effects and zoomed off with their tricycle as he fell down and went into a state of coma.
Believing that he had been killed, sympathisers thronged to the scene and took him to an undisclosed nearby hospital where he is currently said to be recuperating.
Contacted, the Divisional Police Officer, DPO at the Central Police Station, CPS, Mr Ifeanyi Ibru, a Superintendent of Police SP, who confirmed the incident, said the victim did not die as alleged.
According to the DPO, the robbers who were riding on a tricycle, only shot him in his leg and collected his phone and left as quickly as they came.
"It was when they shot him on the leg that he fell down and some people believed that he was dead, adding, "the relations of the victim are presently in my station lodging a report on what transpired".
He dismissed with a wave of the hand, the report that the victim has died, pointing out that he is even recuperating in the hospital where he was taken to.