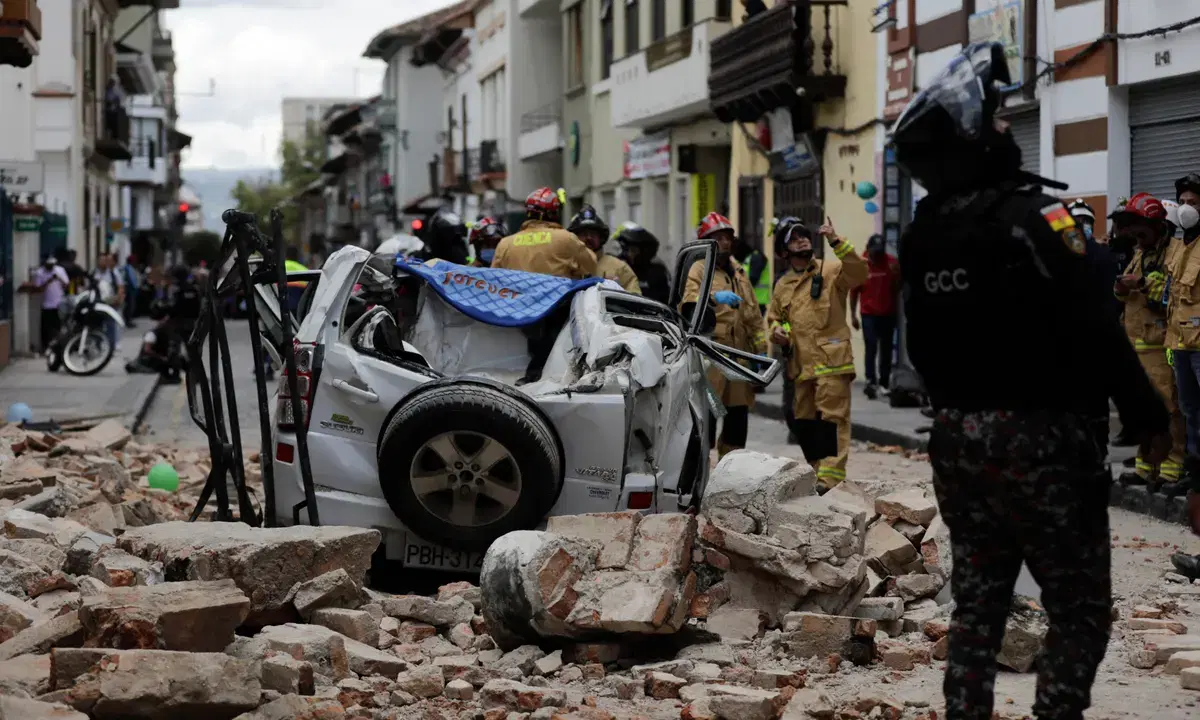 By Biodun Busari
A deadly earthquake with a magnitude of 6.8 has hit southern Ecuador and northern Peru on Saturday, killing no fewer than 15 people. 
The earthquake also trapped many people from both countries under rubble, but rescue teams have been deployed into streets littered with debris and fallen power lines, according to Associated Press.
The United States Geological Survey reported the earthquake devastated the country's coastal Guayas region.
Its centre was about 50 miles (80km) south of Guayaquil, which has a metropolitan area of more than 3 million people.
The Ecuadorian president, Guillermo Lasso, said the earthquake had "without a doubt … generated alarm in the population" and he demanded in a tweet that people remain calm.
Twelve of the victims died in the coastal state of El Oro and two in the highlands state of Azuay, the president's office said in a statement. Authorities reported that at least 126 people were injured.
The Peruvian prime minister, Alberto Otárola, said a four-year-old girl had died from head trauma she suffered in the collapse of her home in the Tumbes region, on the border with Ecuador.
One of the Azuay victims, in the Andean community of Cuenca, was a passenger in a vehicle crushed by rubble from a house, Ecuador's emergency response agency said.
The agency reported that people were trapped under rubble in the coastal province of El Oro. In the community of Machala, a two-storey home collapsed before people could be evacuated, a pier gave way and a building's walls cracked, trapping an unknown number of people.
Ecuador's government also reported damages to healthcare centres and schools. Lasso said he would travel on Saturday to El Oro.
The earthquake was also felt in Peru, from its northern border with Ecuador to the central Pacific coast. No deaths or injuries were immediately reported. In the northern region of Tumbes, the old walls of an army barracks collapsed, authorities said.
Ecuador is particularly prone to earthquakes. In 2016, a quake centred farther north on the Pacific Coast in a more sparsely populated area of the country killed more than 600 people.