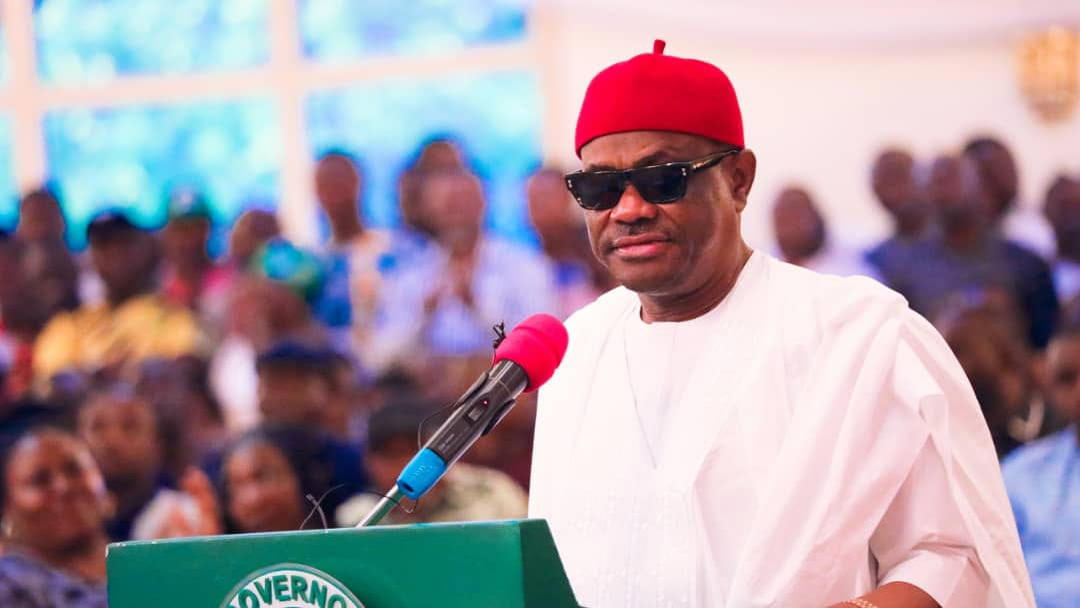 .
By Davies Iheamnachor, PORT HARCOURT
The Rivers State Governor, Chief Nyesom Wike, has approved the use of Yakubu Gowon Stadium, Elekahia, Port Harcourt City Local Government Area for the February 15th Presidential Campaign of the All Progressives Congress, APC, in the state.
This was following an application by the Presidential Campaign Council, PCC, and Independent Campaign Council, ICC, in the state for a venue for the presidential campaign from the state government.
The APC had on the 15th of January applied to the state government for the release of Adokiye Amiesimaka Stadium for the campaign of its presidential candidate, Asiwaju Ahmed Tinubu, in the state scheduled for 15th February in the state.
However, in a letter dated 3rd of February, signed by the State Commissioner of Sports, Christopher Green, the government approved the use of Yakubu Gowon Stadium instead of Amiesimaka's stadium sort for, with a waiver on the N5 million caution charge.
Speaking on the development, a member of APC PCC/ICC in the state, Chief Tony Okocha, hailed the state governor, Wike, for the approval of the venue.
Okocha noted that APC in the state was making efforts to frustrate the holding of a campaign of the Presidential candidate of the party, Asiwaju Ahmed Tinubu in the state.
He noted that the PCC in the state had ignored following up on the move to get a venue for the campaign in the state after a letter by Hon. James Faleke, the Secretary, of APC PCC, stated that his team took up the move for the venue.
Okocha said: "We have moved on without the PCC in the state, while they on the other hand were working to see the frustration of the campaign in Rivers State.
"We will not allow negative forces to dampen our chances of winning elections in Rivers State. We went to the governor of the state and were willing to pay what it was worth to hold the campaign.
"The PCC wrote a letter to the state government a month. Ago and nobody followed up. We have to take over that responsibility. We are here to inform you that we have received a response from the state governor. Governor Wike has approved the use of Yakubu Gowon Stadium for the Campaign of APC, 15th February.
"That message has been sent to the secretary of PCC in Abuja. We have moved on by appointing members of sub-committees to run for the organization of the event. We have 11 sub-committees.
"The governor in his magnanimity proved it free of charge. The charge by the state government was waved off. He approved it with a waver."