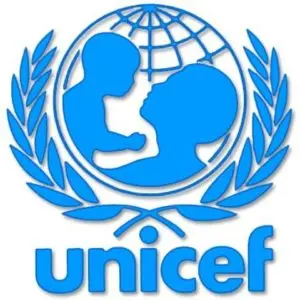 By Biodun Busari
The United Nations Children's Fund (UNICEF) said 160,000 children acquired the Human Immunodeficiency Virus in 2020, according to 2021 HIV and AIDS Global Snapshot on Wednesday.
The humanitarian aid organisation also revealed in a report, yesterday, that at least one child dies from AIDS-related causes every five minutes globally.
"Children under 15 years of age account for about 5 per cent of all people living with HIV, 10 per cent of new HIV infections and 15 per cent of all AIDS-related deaths, globally," UNICEF said.
Read also:
"The number of children aged 0–9 years who newly acquired HIV in 2020 was 160,000 – more than eight times higher than the 2020 target of fewer than 20,000 new infections for children in this age group.
"The vast majority of these children acquire HIV during infancy, at a time when children are most susceptible to HIV infection."
The UN agency also said the coronavirus worsened the crisis among people globally, thus, contributing to the spread of HIV.
"The COVID-19 pandemic has exacerbated these and other challenges, exposed inequalities and gaps in HIV services across the globe, and served as a startling reminder that pregnant women, children and adolescents living with and at risk of HIV remain among the most vulnerable of all populations that UNICEF and partners serve," it added.