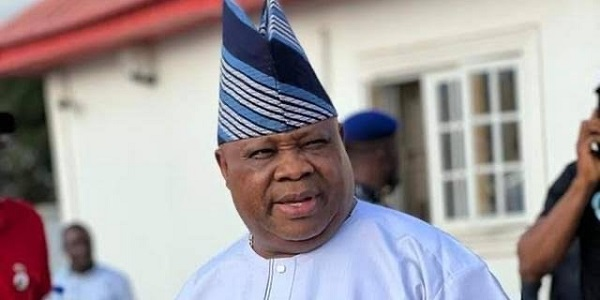 .
Shina Abubakar, Osogbo
Osun State Governor, Ademola Adeleke has restated faith in the nation's judiciary as the chamber of justice and remedy.
In a statement issued by his spokesperson, Olawale Rasheed stated that Ademola while recieving Unit to Unit Ambassadors (UUA) from Osun West senatorial district, noted the critical role of the judiciary in entrenching and strengthening Nigeria's democracy, listing the many judicial interventions that has helped to stabilize the nation.
"Democracy revolves around the wheel of justice. Justice dispensation is the realm of the judiciary. All democrats must therefore have unshaken faith in the judiciary. I have that trust and confidence in the judiciary to right the wrong and deepen our democracy.
"I am a beneficiary of judicial intervention. I can't forget how the judiciary cleared me of forgery allegations. You can't have a strong democracy unless we all hold the judiciary as the indispensable arbiter.
"So we are going on appeal and we trust we are going to get justice. I urge all of us to be calm and go about our daily activities peacefully.
"I understand how hard and emotional the judgement is to the people of Osun state. But we must vent our disagreement only through the judicial process. That is why there is an appeal process. We have all the grounds to appeal and we are doing that.
"So continue your campaign unit to unit. We are running Osun state to deliver on the will and aspirations of the people. By God and man, our mandate will be revalidated through the same judicial process", the Governor noted.