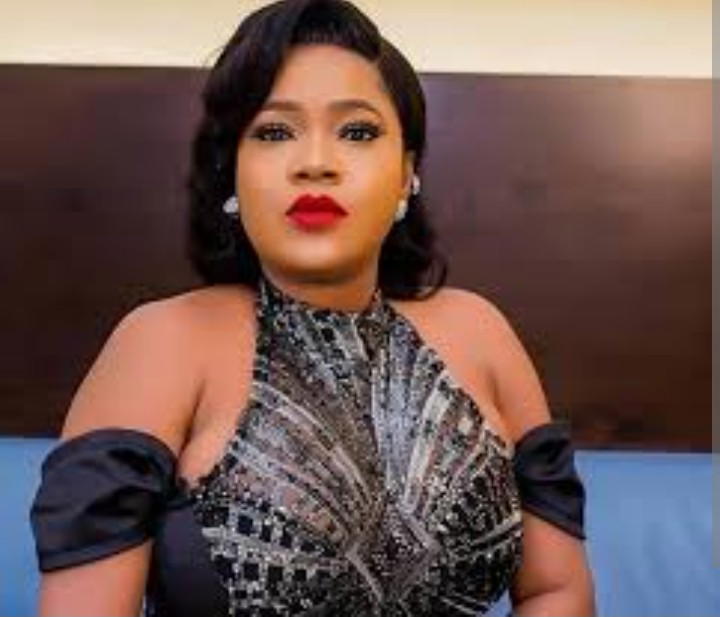 By Biodun Busari
Nollywood actress and producer, Toyin Abraham, has slammed those who made her obituary video on social media over her support for the presidential candidate of All Progressives Congress (APC), Bola Tinubu, in the coming election. 
The actress posted screenshots of the obituary from YouTube via her Instagram account, on Friday.
Abraham, while criticising those behind the evil act, also declared that death was not her portion and that everyone should be allowed to make decisions without being threatened.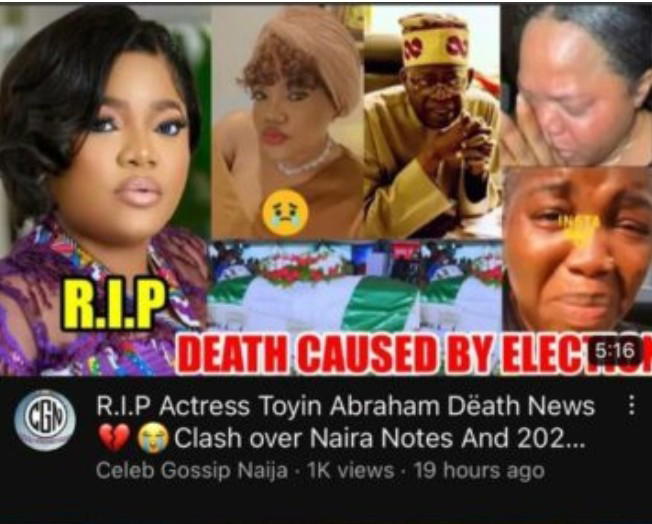 She wrote, "It is no more democracy if you don't allow people to make their decisions freely.
"Everyone cannot see things from your own angle only.
"Bullying, harassing, and threatening people's life because they disagree with you on personal choice shouldn't be encouraged at all."
The actress, then, reiterated her support for Tinubu questioning why people's lives should be threatened based on the choices of politicians they support. 
"Why would anyone put this out there? Why? Why should anyone wish others bad because they made a different choice? Why? Death is not my portion in Jesus' name. #asiwajubaby #iamasiwajubaby'," she reiterated.