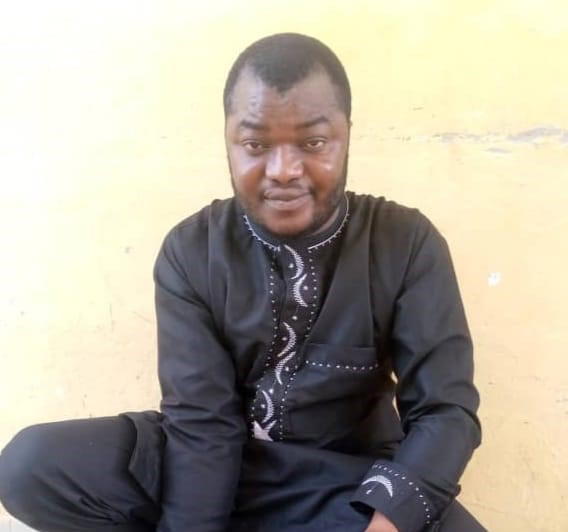 .
By Wole Mosadomi, Minna
Niger state Police Command has arrested one Ibrahim Ali, aged 25 suspected to be an informant to bandits operating in the Paikoro local government axis and its environment for the past months.
He was arrested by Police attached to Gawu-Babangida Police Division last month.
Also arrested is one Abdulrahman Woru, aged 38yrs of Gbesewona village of Benin Republic. He is however residing in the Babana area of the Borgu local government area of Niger state.
He was arrested by the New Bussa Police Division last month.
The suspected informant was arrested in his hideout at Gwalo village with the food supplier, both linked to some bandits already in the Police net.
The state Police Command spokesman, DSP Wasiu Abiodun who confirmed the development said the informant confessed to being a middleman between the bandits and their targets.
"During interrogation, the suspected informant confessed to the crime and said that he usually monitors targets for kidnappers.
"I also assist the hoodlums to purchase foodstuffs such as rice, beans, millet and even alcohol of any kind, with cigarettes," the informant confessed.
The PPRO said the food supplier was arrested with some quantity of raw foodstuffs including rice and beans which he said he wanted to take to the kidnapper's hideout in Gwalo forest before their arrest.
He said both of them are still being investigated at the SCID Minna and that they will be arraigned in court for prosecution as soon as the investigation is concluded.
DSP Abiodun said the suspected ritualist caught with a human skull was also found with three pieces of suspected human ribs, two idols and cash of 5000 CFA of Benin Rep currency.
The PPRO said the suspect had also confessed to the crime.
"He confessed that the skull belongs to him and that he migrated from Benin Republic to Nigeria about four years ago for his business without any immigration document and that he is a traditional medicine practitioner.
"The suspect said he picked up the bag on the road while coming back from Benin Republic to Nigeria and saw a human skull in it and took it home because it will be useful for his work and therefore refused to report to the Police."
The PPRO said the suspect will also be charged to the Court soon for trial.