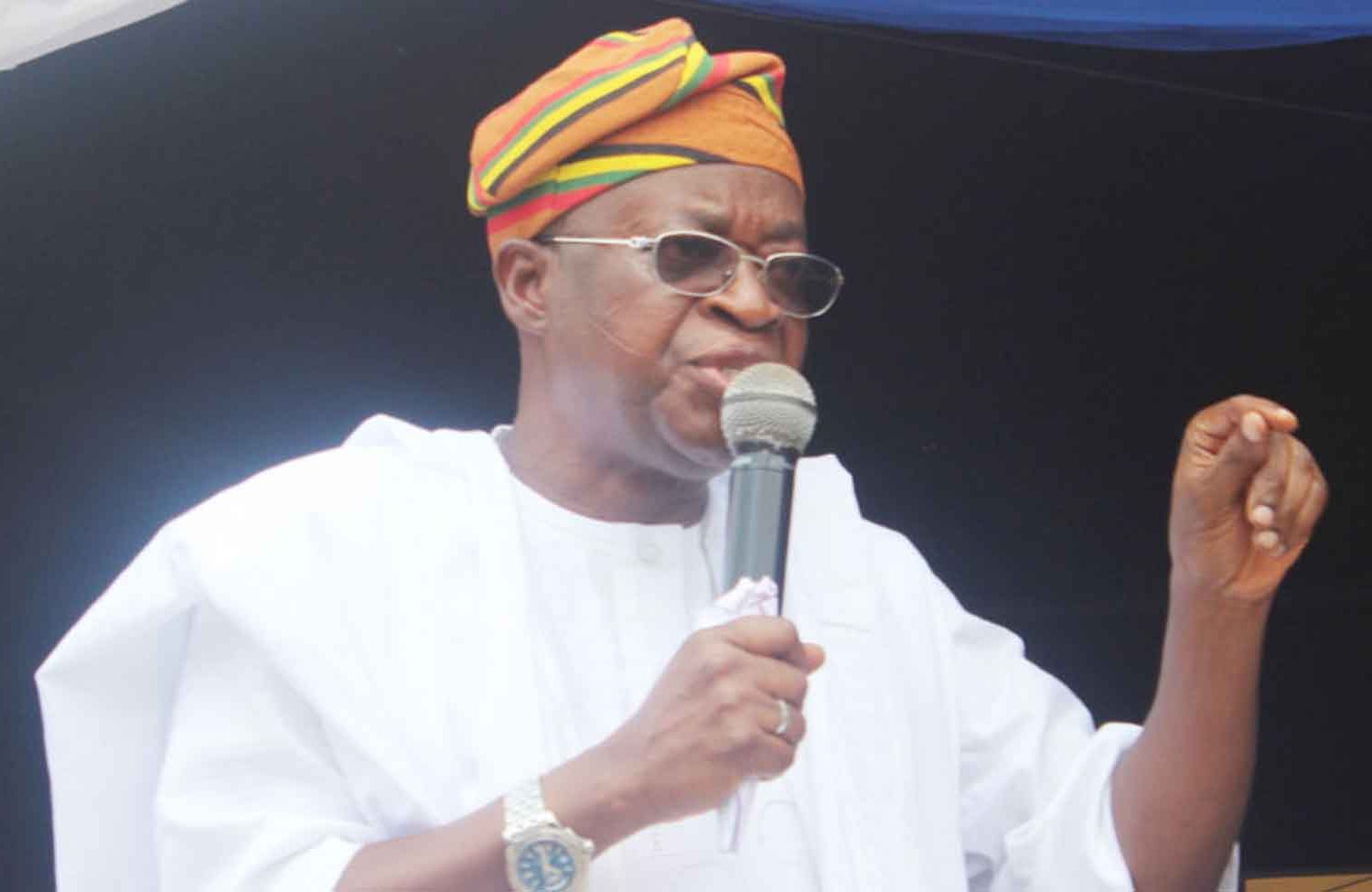 Gboyega Oyetola
.
Shina Abubakar, Osogbo
The Osun State chapter of the All Progressives Congress (APC) has carpeted the state chapter of the Peoples Democratic Party (PDP) over its commendation of the Independent National Electoral Commission (INEC) for initiating processes to appeal the judgement of the state governorship election petition tribunal which sacked the state governor, Ademola Adeleke, from the office on January 27, 2023.
In the majority judgement read by the panel chairman, Justice Tertsea Kume, INEC was expressly ordered to withdraw the certificate of return from Adeleke and be given it to the winner of the election, Mr Gboyega Oyetola.
A statement issued by the Osun APC acting Chairman, Tajudeen Lawal on Wednesday, stated that the party observed that Justice Kume and the judiciary have become subject to abuse since the outcome of the tribunal verdict.
According to Lawal, there is no point for the state PDP to cast aspersion on the institution of the judiciary as handlers of the PDP at all levels have struggled to do since the tribunal affirmed that their party rigged the July 16 election.
Lawal stated that it defied rational thinking that the judiciary which the PDP devote their time to lampoon each moment, over the tribunal judgement, is the same temple to which they are running helter skelter to for appelate reliefs.
The state APC chairman remarked that the unjustifiable attack of the PDP on the Chairman of the Osun governorship election petition tribunal only succeeded in portraying the party and Adeleke as bad losers, lacking genuine democratic quality.
He hinted, " the sit-tight Osun PDP caretaker committee chairman's resorting to branding Justice Kume as 'a coupist' who delivered 'a Buga judgement' and whose conduct manifested 'bias and personal animosity against the person of Governor Adeleke' is a testament of lack of decorum, exposure, civility and respect for rules of law of the frustrated savage from Ondo State."
On the alleged move of the electoral umpire to appeal the tribunal judgement, Lawal said: "There's nothing spectacular in the INEC engaging in the process of appealing any judgement as it's still within its fundamental right of seeking justice.
"Rolling out of the drums over the national umpire's willingness to appeal any case against it is an overkill and a superfluity which does not, in any way, confer remediation on Adeleke's status and his governorship hopelessness," Lawal explained