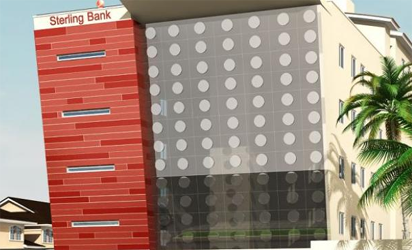 By Peter Egwuatu
In a gesture of solidarity with its customers, Sterling Bank said it has decided to waive all personal account transaction fees for two weeks.

In an email to customers last week, Managing Director of the bank, Abubakar Suleiman, stated: "We at Sterling recognise the difficult circumstances many of our customers are going through.

In light of this, from February 6, 2023, through February 18, 2023, our fund transfer services will be provided free of charge to all personal account customers. In addition, we are glad to inform you that we will provide free debit cards to all interested customers. This will provide you with a convenient and secure way to make purchases and carry out transactions.

"This is viewed as part of Sterling Bank's continued efforts to support her customers and the general public as Nigeria adjusts to the availability of the new Naira notes that are now being distributed across the country."