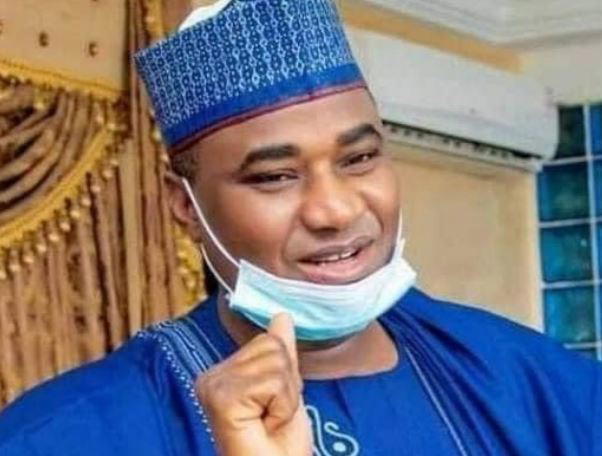 By Musa Ubandawaki Sokoto
Sokoto state Deputy Governor, Alhaji Manor Mohammed Dan'iya, has denied resigning from the Peoples Democratic Party, PDP.
A letter dated February 8, 2023, surfaced online on Thursday. The letter alleged that Dan'iya had resigned from PDP.
Read the letter bellow: "I write to notify you of withdrawal of my membership from the People's Democratic Party with effects from February 8, 2023.
"I appreciate the opportunities given to me which made me serve in various capacities under the PDP," the letter reads."
Bellow is the alleged resignation letter: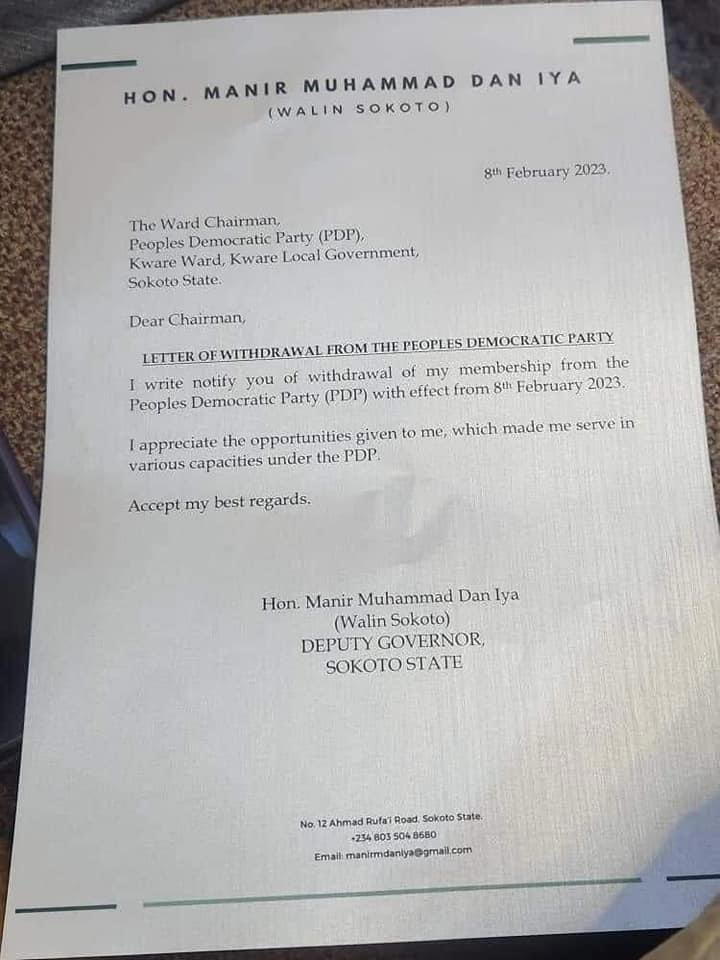 However, in a riposte, in a letter made available to newsmen through the State Public Relations Officer Hassan Sahabi Sanyinnawal, the Deputy Governor denied resigning, noting that he is still available in his office as bonafide member of the PDP.