Former Member of House of Representatives, Hon Robinson Uwak has reaffirmed his capacity in grassroots mobilization, having led over 7,000 youths and women of Akwa Ibom State to receive the APC Presidential candidate in the 2023 General Elections, Asiwaju Bola Ahmed Tinubu, to the APC Presidential Campaign rally in Uyo, Akwa ibom State.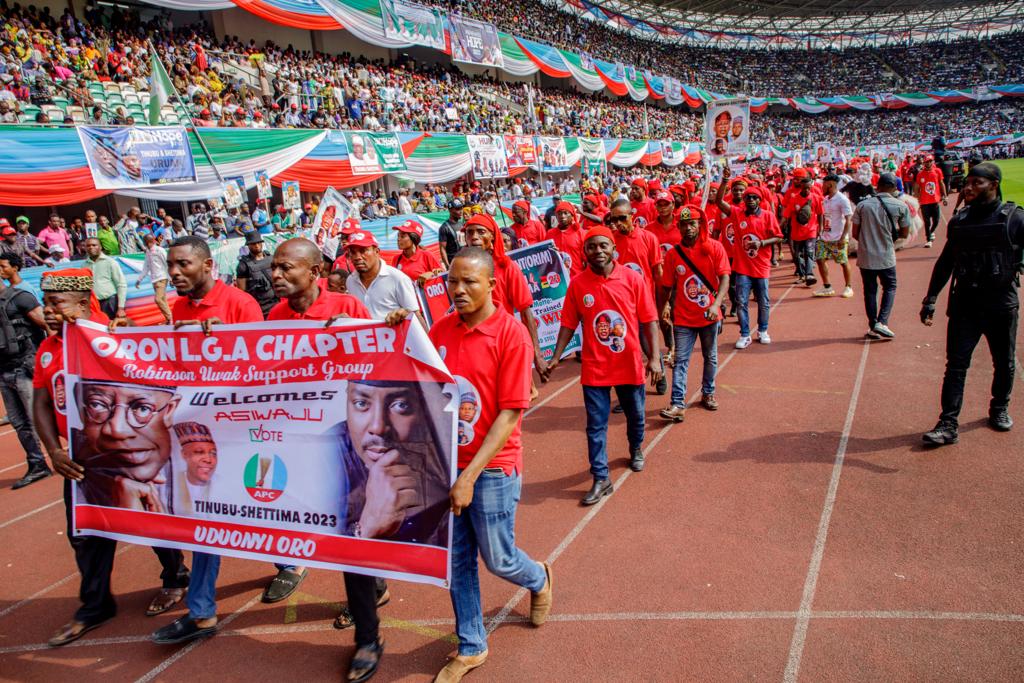 Hon. Uwak was drafted into the Campaign Planning Directorate of the Presidential Campaign Council of Asiwaju Bola Ahmed Tinubu in 2022, to be part of the planning process.
Uwak on Monday, led over 10 political support groups, including Friends of Bola Ahmed Tinubu, Akwa Ibom Progressives Mandate, Team Tinubu Shettima 2023, Robinson Uwak Vanguard for Tinubu, Progressive Canvassers Initiative, among others, for the APC presidential campaigns.
Speaking with newsmen in Uyo, Hon Uwak said the APC presidential candidate was a man of capacity with the requisite potentials to lead the country to higher heights.