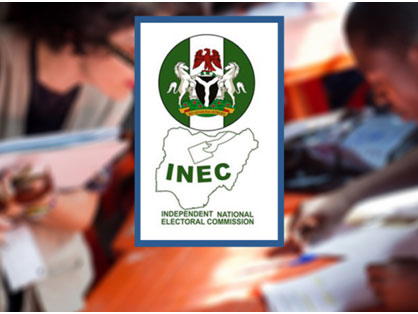 .
The Independent National Electoral Commission (INEC) in Anambra has urged women to rise above singing and dancing for politicians during elections and be actively involved in electoral processes.
Mrs Ndidi Okafor, Deputy Director of Civil Society Organisations (CSOs) Division, INEC headquarters, made the call on Wednesday in Awka, during a town hall meeting with women groups and gender-focused CSOs in the state.
Okafor said that the commission was desirous of seeing more women move beyond singing and dancing for politicians to taking an active part in political and electoral activities in the state.
She said: "Women can do more than dancing, and singing. How can you be comfortable with singing for politicians when there are no drugs in hospitals and your children are sitting on the bare floor learning in schools?
"What is wrong with women emerging as National Chairperson of a major political party other than woman leader? Women are well educated and intellectually healthy to also contribute to governance.
"That is why the commission has a written document attesting to its commitment to ensuring increased participation of women in the electoral process, including gender policy.
"The commission has also established a gender and inclusivity department to cater for electoral needs of women and marginalised groups, which also attests to the same commitment."
Okafor said that INEC was committed to ensuring the active participation of women in the electoral process, particularly during the forthcoming general elections.
"Over time, women have been sidelined due to religious, cultural, social and economic reasons. All these have connived to put women down. But now, INEC is saying that women can contribute to nation-building.
"Women on their part, have decided not to be behind, but besides; it is a gradual process because of the patriarchal nature of the society that women should not be heard.
"We are glad that we are getting the cooperation of some men, especially those we call He-for-She – men who believe in the capacity of women to come to the table and not to the menu, " she said.
Also speaking, Mrs Ify Obinabo, the state's Commissioner for Women Affairs and Social Welfare, urged women in the state to take advantage of their positions in homes to convince their husbands and children of the need to play positive roles in the political processes.
"Women should see themselves as agents of change. We are expecting them to participate fully during the elections," she said.
Earlier, INEC Resident Electoral Commissioner in Anambra, Dr Elizabeth Agwu, said the meeting was to encourage women to speak to their children and not to submit themselves as political thugs to prevent electoral violence.
Agwu, who was represented by the Head, of General Administration and Procurement, Mr Sunday Nwegbe, described women as direct beneficiaries of elections outcome, positively or negatively.
"We are here to sensitise women to appreciate they bear much of the brunt; which is why they should appeal to their children to shun violence and be part of those who will contribute to peaceful elections in the state," she said.