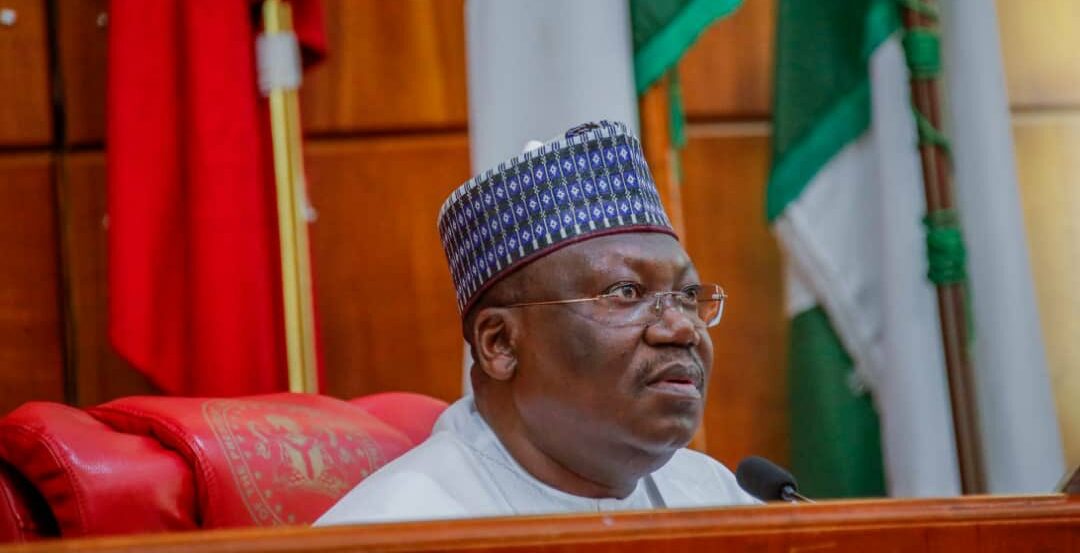 Senate President Lawan
.
By Henry Umoru, ABUJA
The President of the Senate, Senator Ahmad Lawan, APC, Yobe North has denied reports that the Governor of Yobe State,  Mai Mala Buni was stoned by his supporters in the state during a rally.
Lawan has however described the report of an attack on the Governor during the rally in his honour by his constituents as false and malicious.
A statement yesterday night by his Special Adviser, Media, Ola Awoniyi read, "We have noticed some misrepresentations and outright fabrications in a section of the media on events at the APC zonal campaign rally which was held in Gashua, Bade Local Government Area, in Yobe State on Saturday 11th February 2023.
"The offensive reports insinuated that there was a disruption of the rally by a particular group of supporters. The report also alleged that some party leaders were stoned at the rally. 
"We categorically state that the claims are far from the truth. They completely misrepresented what happened.
"The facts are that the people of Yobe North Senatorial District otherwise referred to as Zone C turned out en masse for the rally in demonstration of their love for the All Progressives Congress (APC) and particularly to show their appreciation of the achievements of the State Governor, His Excellency, Mai Mala Buni in the last three and half years of his administration. 
" The large size and enthusiasm of the crowd was no doubt a show of solidarity and support for their son, His Excellency, Ahmad Ibrahim Lawan, President of the Senate of the Federal Republic of Nigeria, whose candidacy for the Yobe North Senatorial District has just been affirmed by a judgement of the Supreme Court. 
"The rally was a further demonstration that the relationship between the people of Yobe North and the Governor is as solid as ever before. It also shows that the APC is both united and solid in the Zone. 
"This is what perhaps infuriated the sponsors of the fake news to disparage the party. But they have failed in their voyage to sow seeds of discord among members of the party. 
"We enjoin members of the public to discountenance the said report as it was concocted out of malice."