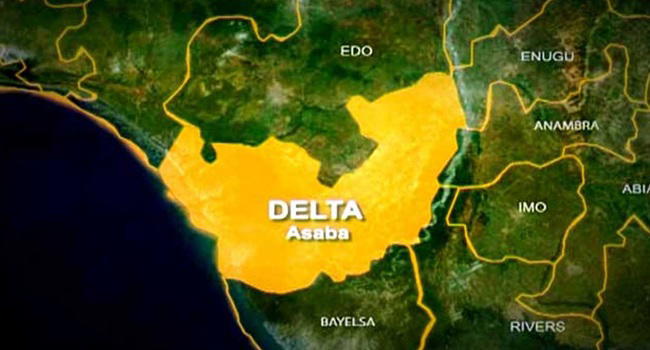 .
By Ochuko Akuopha, UGHELLI
A pregnant woman and a motorcyclist have been killed in a head-on collision with a Pathfinder jeep at Ughelli, Ughelli North Local Government Area, Delta State.
The incident occurred on Monday along the Oteri/Ughelli/Ovwor Road, with sources saying the jeep lost control, collided with the motorcycle that was coming from the opposite direction and rammed into a furniture shop.
The pregnant woman and her husband, sources said, were passengers being conveyed by the motorcycle towards the Ughelli metropolis direction when the incident occurred.
There were however conflicting reports that the woman's husband also lost his life at an undisclosed hospital where he was rushed to for treatment.
A source said; "The driver lost control of the vehicle, and hit the motorcycle rider and his passengers that were coming from the opposite direction.
"He rammed into a furniture store, and destroyed the showroom and other items in it."
There were, however, no casualties among those working in the furniture shop as they were said to be behind the building when the incident took place.