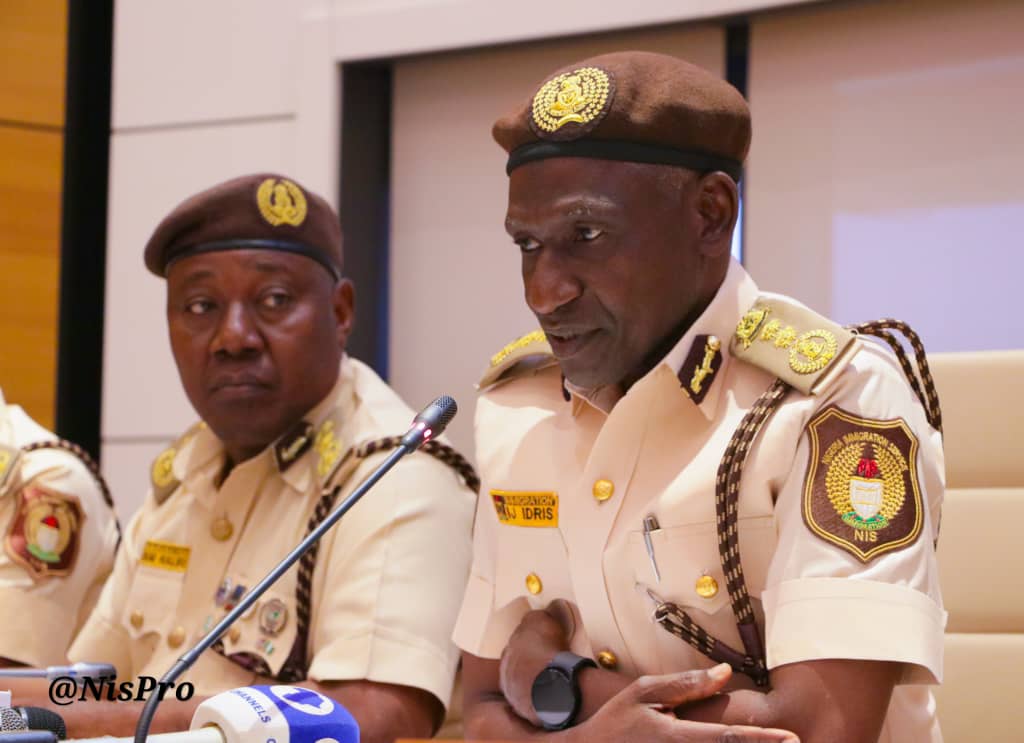 …Moves against foreign participation, confiscates 2,381 PVCs, 3,823 National IDs
Omeiza Ajayi, Abuja
Determined to reduce chances of electoral offences in the forthcoming general election, the Nigeria Immigration Service NIS has vowed to "stoplist" anyone who contravenes the Electoral Law.
Speaking on Wednesday in Abuja at a pre-election retreat organized for top officers of the Service, Comptroller General of Immigration, Isah Idris Jere, said; "The NIS is adequately prepared to 'Stoplist' any person found contravening Electoral laws".
This was as the service expressed its readiness to ward off the participation of foreign elements in the election.
Consequently, it said it has confiscated a total of 2,381 Permanent Voter Cards PVCs from migrants in border areas across 21 states of the Federation.
The service equally seized 3,823 National Identity cards unlawfully possessed by migrants which they intended using in the next National Population Census.
According to Jere, the national documents were intercepted in 21 states including Nasarawa, Kebbi, Sokoto, Adamawa, Akwa Ibom, Kogi, Yobe, Kwara, Taraba, Plateau, Lagos, Ogun, Oyo , Zamfara, Jigawa, Edo, Bauchi, Niger among others.
Jere charged the personnel to rededicate themselves to this patriotic duty and go all out to make the NIS proud.
"Consequently, all the Comptrollers shall be held liable for any lapses or partisanship involving personnel under their watch. You are hereby charged to re-orientate Officers and Men to exhibit high sense of professionalism to complement the current positive public perceptions of the Service as a result of our ongoing reforms.
"This period calls for the highest level of security awareness among all personnel and any act of compromise shall be treated as sabotage against our national security", he stated.
The CG added that, "the NIS has established a Rapid Response Squad RRS and Immigration Women Armed Squad IWAS in preparation for any contingency of lawlessness during Election".
"Efforts are in top gear to mobilize NIS personnel (Border Corps, Border Drill and Border Control Post personnel) to secure all our entry and exit points before, during and after Election.
"The NIS have placed personnel on vigilance to ensure only eligible citizens of the Federal Republic of Nigeria participate in the Electoral process.
The NIS has successfully confiscated voter cards and national identification cards in the hands of arrested foreigners and have since been repatriated.
"The NIS is on high alert to identify, arrest and prevent foreigners from participating in the election and any possible obstruction of peaceful conduct of the Election process. The NIS has been pro-active in sensitization of Foreigners on the consequence of participating in the Election.
"Adequate arrangements are in place for Processing and issuance of visas and clearance of Foreign observers for Election monitoring at all our international Airports", he added.