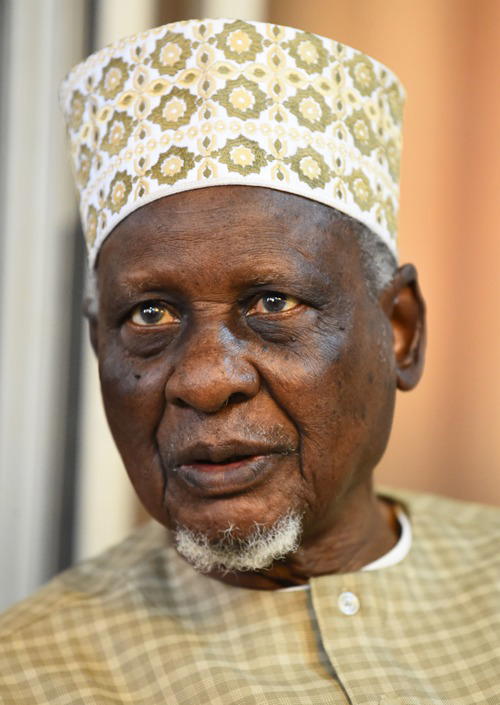 Tanko Yakasai
By Abdulmumin Murtala
Kano—One of the few remaining northern elders who witnessed the parliamentary system of governance of Nigeria in the 60s, Tanko Yakasai, 98, has warned of the catastrophe that will follow any attempt to rig the 2023 general elections.
In a statement issued in Kano yesterday, Yakasai, who was the National Publicity Secretary of the defunct Northern Elements Progressives Union, NEPU, before the civil war in 1966, reflected on the Kano riot that led to the death of many in response to the bloody coup that culminated in the death of the then Prime Minister, Abubakar Tafawa Balewa, and the northern Premier, Ahmadu Bello.
He described the incident as very tragic, attributing it to peoples' greed and personal whims that blind them of the "bigger picture".
Yakasai said: "I was also present during the Kano riot which was a response to the murders of Abubakar Tafawa Balewa and others I mentioned earlier. That tragic event resulted in the loss of many innocent lives and took place in various parts of northern Nigeria. The exact number of casualties, both military and civilian, has yet to be determined.
"From this tragedy, I learned that when people are consumed by their inordinate desires, they become blind to the bigger picture. This is why I want to advise those considering manipulating the results of coming presidential elections not to take any actions that could plunge our nation into catastrophe.
"At 98 years old and as an only surviving child of my parents, with only a few relatives, all I have are my children and grand children.
"I am a billionaire, not even a businessman. My concern is not for myself, but for Nigeria and its people. I believe that for Nigeria to properly care for its teeming god-given population, everyone in the country must live in peace and harmony.
"While some may not share this patriotic concern, it is borne out of my patriotism and desire for the survival of Nigeria and well being of its people.
"There are those who are only concerned about their own selfish interests, unconcerned about the country and its people. Such people are carloads and unpatriotic."